Giving Children the Gift of Lighter, Faster Bionic Arms
Fewer than one-third of the children who need a prosthetic arm get one. Nonprofit Limbitless Solutions is working to change that with leading-edge bionics.
When one young boy chose a bionic arm that looked like Ironman's robotic arm, Robert Downey Jr. showed up to help deliver the arm to the boy. It's a heartwarming moment that speaks directly to the mission of Limbitless Solutions, the company that created the arm for the boy as well as many other children across the U.S.
According to the nonprofit bionic arm manufacturer, hundreds of thousands of children who are either born without an arm or have lost an arm need an accessibility tool for their daily tasks. Unfortunately, less than one third of them will end up with a prosthetic arm that they can easily adapt to for daily use.  
Limbitless Solutions is working to change this paradigm by transforming technological capabilities in prosthetics. Using 3D printing, cutting-edge electronics and video-game-based training methods, the company manufactures robotic arms that are lighter and faster than traditional artificial limbs. And because Limbitless Solutions is a nonprofit organization, the children receive their new arms at no cost.
On the latest episode of AI & U, Miriya Molina, Professional Services Delivery Architect at Rackspace Technology®, chats with guests from Limbitless Solutions about the world of bionics. Guests include John Sparkman, Founder, Director of R&D and Vice President; Dominique Courbin, Founder and head of manufacturing and production; and Dr. Peter Smith, Ph.D., who is a simulation and training expert and professor of video games at the University of Central Florida.
Tune in to hear about:
The technologies Limbitless leverages to manufacture bionic arms for children
How the company gives children agency over their new artificial limbs
How the company uses video games to help train children to use their new arms
What the future holds for the advancement of robot prosthetics technologies
Limbitless Solutions has found that an ideal way to train children to use their robotic limb is through video games. According to Dr. Smith, "very quickly kids start to learn that when they flex a particular muscle, they can control what their hand does," said Dr. Smith. "For example, in one of our games, if they do a small flex, they'll shoot a small attack. A medium flex will shoot a shotgun blast attack. And a large flex will shoot a lightning bolt across the screen."
Limbitless Solutions' approach is focused on ensuring a trusted relationship between the children and their new arms. "If the arm doesn't work as it's supposed to, the children realize that it's not a part of them," explained Sparkman. "If that trust is broken, they start to question what is wrong. We want to remove that "what is wrong" question from the relationship between our users and the device."
Regarding the topic of AI and robotic limbs, Corbin stated, "There's a lot of research going on in other labs where they are looking at different ways to use AI in prosthetics, such as for object detection or for intelligent approaches for the arm to interface with the world around them. But we've chosen a different direction. We are looking for more advanced ways to use AI to enhance users' agency with their robotic arms. We are looking at AI from the perspective of improving the interface between the arm and the child."
How to Get Started with AI and Machine Learning
About the Authors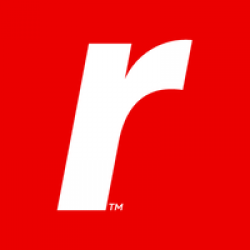 Rackspace Technology Staff - Solve
The Solve team is made up of a curator team, an editorial team and various technology experts as contributors. The curator team: Srini Koushik, CTO, Rackspace Technology Jeff DeVerter, Chief Technology Evangelist, Rackspace Technology The editorial team:  Gracie LePere, Program Manager Royce Stewart, Chief Designer  Simon Andolina, Design Tim Mann, Design Abi Watson, Design Debbie Talley, Production Manager  Chris Barlow, Editor  Tim Hennessey Jr., Writer Stuart Wade, Writer Karen Taylor, Writer Meagan Fleming, Social Media Specialist Daniel Gibson, Project Manager
Read more about Rackspace Technology Staff - Solve