Expectations of the Post-COVID-19 Online Consumer
Consumer expectations have evolved with the increased reliance on the internet due to COVID-19.
Securing over 27 million internet properties from a global network spanning 200 countries, Cloudflare is on a mission to build a better internet by making it a safer place to surf. Arun Singh, Security Product Marketing Lead at Cloudflare is part of that mission. Changes in internet usage during COVID-19 have been a trend that Cloudflare has watched closely; when the pandemic hit Italy, they saw internet usage spike 30%. Unlike normal usage cycles that dip in the evenings and on weekends, this surge was consistent day and night as quarantine orders spread around the world.
With so many more users online, Singh explained, "Businesses and enterprises need to make sure that their online customers are having a secure, fast and reliable experience — this is of paramount importance now more than ever." And because we're using the Internet in new ways, social media, grocery shopping, education, telemedicine, businesses are being forced to deploy strategies planned for 2021 right now. Singh noted, "Enterprises aren't doing anything that they weren't already going to do. They were just on a three-year roadmap and now they've had to do it in three months."
In our latest episode of Cloud Talk, Singh joins host Jeff DeVerter for a quick chat on the lasting impact of COVID-19 on security and the way businesses approach customer experience.
Tune in to learn:
How COVID-19 has changed the landscape for online customer experience
The impact on traditional marketing tactics like sales meetings and conferences
What you can do to re-frame marketing around collaborative conversations
How poor performance during a crisis affects long-term customer loyalty
The connection between security and successful marketing campaigns
Ways that malicious actors take advantage of crisis situations
The interesting hobby that Singh picked up during stay-at-home orders
Many of the lessons learned during COVID-19 will stay with businesses long after the crisis is over. Cloud and internet services have proven their ability to handle massive traffic surges. "Ten years ago, you couldn't have even thought about doing capacity planning for infrastructure just by the snap of a finger," recalled Singh. As a result, he expects to see more mission-critical workloads in the cloud.
When internet usage surges, the need for security also surges as malicious actors attempt to exploit tragedy. "More and more enterprises are going to look at security as an investment, not absolutely as a cost center," predicted Singh. As online transactions balloon — with no signs of deflating — consumers demand more. Implementing advanced technologies to maintain customer experience demands a balanced approach to security. Leveraging cloud and cloud-based tools, businesses are finding innovative ways to meet the challenge because, as Singh reiterates, "The website cannot be off."
What to do now? – Jeff DeVerter has published an article on Solve, about the stronger emerge of the businesses after COVID-19, because of the unique ways that people are applying technology to daily and business lives. Check out the article here.
About the Authors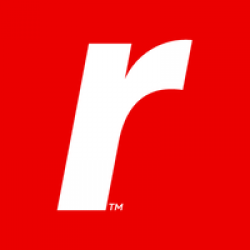 Rackspace Technology Staff - Solve
The Solve team is made up of a curator team, an editorial team and various technology experts as contributors. The curator team: Srini Koushik, CTO, Rackspace Technology Jeff DeVerter, Chief Technology Evangelist, Rackspace Technology The editorial team:  Gracie LePere, Program Manager Royce Stewart, Chief Designer  Simon Andolina, Design Tim Mann, Design Abi Watson, Design Debbie Talley, Production Manager  Chris Barlow, Editor  Tim Hennessey Jr., Writer Stuart Wade, Writer Karen Taylor, Writer Meagan Fleming, Social Media Specialist Daniel Gibson, Project Manager
Read more about Rackspace Technology Staff - Solve