Democratizing public cloud with open, distributed cloud architecture
Enterprises today want hyperscale cloud innovation, but without restrictions. Enter Platform9, which is delivering cloud freedom.
The launch of the public internet in the mid-1990s created a demand for new technological capabilities. Thousands of developers were behind the multitude of advances that expanded what people and companies could achieve online and spurred on the dot-com boom.
One of the advances was spearheaded by Sirish Raghuram, currently the founder and Chief Growth Officer at Platform9. Around 2000, he worked for a company that was developing a website for BMW. A big challenge the company faced was displaying thousands of images of the automotive manufacturer's many vehicle design options.
What was missing from online technical capabilities at the time was sophisticated visualization technology. So, Raghuram and his team created the technology they needed, including building the language to create the site and an image rendering engine to upload photographs.
This is just one example of Raghuram's career trajectory, a path driven by solving companies' critical problems with innovative technological solutions. This journey led to the creation of Platform9, which was launched with the mission of delivering complete freedom in cloud computing.
In this episode of Cloud Talk, Raghuram and host CTO Jeff DeVerter discussed the imperative to create the technology needed to solve the challenges of the enterprise — including at his new company, Platform9.
Platform9 was launched by Raghuram and his team to "democratize cloud computing." To achieve its mission, Platform9 was created with three layers of functionality:
SaaS at the core: This means that it's easy to use because everything is done for customers, from configuring the hyperscaler to system management.
Containers: They are smaller and more dependable than virtual platforms and provide portability, so cloud services can run anywhere.
Flexible infrastructure: The application runs on Kubernetes and cloud native technologies on public cloud, private cloud and edge compute, so companies aren't hindered by what Platform9 calls the "walled gardens" of individual hyperscalers.
"Many of Platform9's enterprise customers need more cloud flexibility than they can get from a single hyperscalers," explained Raghuram. "They need to know they can run and distribute in any cloud environment or on-premises. When that happens, they can realize the idea of distributed clouds.
"Our three levels are what allow us to deliver freedom of cloud computing to our customers," added Raghuram. "It's how we deliver democratized cloud computing with an open, distributed cloud architecture." 
Raghuram's journey to creating Platform9 began while he was working at VMware. He was one of the early employees and worked for the company for many years in the early days of his career. He helped advance the journeys of several of the company's services, including vCenter Converter and VMware vSphere — two services that advanced VMware capabilities.
During the mid-2010s, Raghuram saw there was high demand for more flexible cloud computing. A chance conversation with one VMware customer set Raghuram on a new trajectory. "That customer's pain point around cloud freedom was the catalyst for Platform9."
In this way, Raghuram's career path has come full circle. "I've always started by asking what is the challenge we are facing?, and then figuring out how to solve it with technology to make things better for our customers."
Cloud Talk covers topics like multicloud, digital transformation, containers and Kubernetes, IoT, edge computing, data and more. Episodes are short and sweet — around half an hour — and available from Apple Podcasts, Spotify, Stitcher and anywhere else podcasts can be found.
About the Authors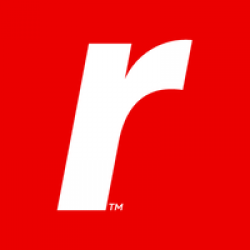 Rackspace Technology Staff - Solve
The Solve team is made up of a curator team, an editorial team and various technology experts as contributors. The curator team: Srini Koushik, CTO, Rackspace Technology Jeff DeVerter, Chief Technology Evangelist, Rackspace Technology The editorial team:  Gracie LePere, Program Manager Royce Stewart, Chief Designer  Simon Andolina, Design Tim Mann, Design Abi Watson, Design Debbie Talley, Production Manager  Chris Barlow, Editor  Tim Hennessey Jr., Writer Stuart Wade, Writer Karen Taylor, Writer Meagan Fleming, Social Media Specialist Daniel Gibson, Project Manager
Read more about Rackspace Technology Staff - Solve