The Chief Data Officer's Perspective on AI
The Chief Data Officer is responsible for making sense of data within an organization. So, what's the CDO's perspective on AI?
The first Chief Data Officer (CDO) was given this title as a joke. That was back in 2004 when Yahoo! had some famously funny titles, like when Jerry Yang called himself Chief Yahoo!. Usama Fayyad became the first CDO for Yahoo!, and while the title was a novelty, Fayyad quickly illustrated the value of the role by creating a $500 million new revenue source based on behavioral targeting of ads for Yahoo!.
Today, the CDO is one of the most important roles in most middle-to-large-sized organizations. As companies sit on ever-growing mountains of data, it's crucial that someone is leading the charge to utilize that data effectively and in conjunction with the latest analytics capabilities, like AI and machine learning.
On the latest episode of AI & U, Juan Riojas, Chief Data Officer at Rackspace Technology, joins podcast host Mark McQuade for a discussion about the role of the CDO, and how AI can help them and the teams they lead perform their jobs more effectively.
Tune in to hear about:
The CDO role and responsibilities
Life as a CDO – the day-to-day
How Rackspace Technology is using AI and machine learning
Using AI models to predict churn
When explaining the day-to-day activities of the CDO, Riojas highlights the importance of thinking ahead. "One of the most important pieces is being able to go and see around corners. It's sense-making, understanding what's happening in the business, being in these conversations, and then being able to interpret that or translate that to the team," he says.
Riojas also states that the demystification of AI is key to its adoption. "It's great now there's so much adoption happening in this industry," he says. "We've seen the benefits of it at Rackspace Technology. And we're demystifying the stigma that AI is so difficult to go do and only a few can do it. We're being extremely transparent, and the business is helping with this. So that's fantastic."
Riojas also explains how Rackspace Technology still has plenty of room to improve when it comes to AI. "I would say that we're on a journey right now," Riojas says. "We understand our customers well, and are using the underlying data and AI to start giving suggestions and start associating certain themes. But we want more. So, we're able to start having a sense of things before they surface."
Riojas continues, "We're pushing a lot of AI activities more upstream to understand certain things so we can shape our services better, we can shape our experiences better and we can shape our communications better. And I think that's going to be the next frontier of how we start using AI more pervasively within Rackspace."
Passing the PyTorch: Using Machine Learning Resources
About the Authors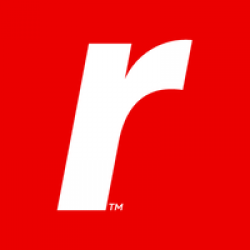 Rackspace Technology Staff - Solve
The Solve team is made up of a curator team, an editorial team and various technology experts as contributors. The curator team: Srini Koushik, CTO, Rackspace Technology Jeff DeVerter, Chief Technology Evangelist, Rackspace Technology The editorial team:  Gracie LePere, Program Manager Royce Stewart, Chief Designer  Simon Andolina, Design Tim Mann, Design Abi Watson, Design Debbie Talley, Production Manager  Chris Barlow, Editor  Tim Hennessey Jr., Writer Stuart Wade, Writer Karen Taylor, Writer Meagan Fleming, Social Media Specialist Daniel Gibson, Project Manager
Read more about Rackspace Technology Staff - Solve