The Changing Role of the CIO
Perhaps no C-level role has changed more dramatically than that of the CIO
Over the course of the last five years, perhaps no C-level role has changed more dramatically than that of the CIO. Leaders in this role can no longer focus solely on IT infrastructure and architecture. Today, companies expect CIOs to be a complete and equal business partner who serves as the bridge between business and technology. A successful CIO must possess a range of business skills, in addition to an ever-widening scope of technical expertise.
Watch our video below as Jim Dunlap, CIO of Kendra Scott, shares how his role as CIO has changed, the skills required to thrive, and the rewarding nature of this evolved role.
What Are You Solving For?
About the Authors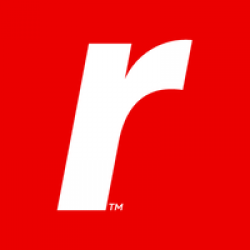 Rackspace Technology Staff - Solve
The Solve team is made up of a curator team, an editorial team and various technology experts as contributors. The curator team: Srini Koushik, CTO, Rackspace Technology Jeff DeVerter, Chief Technology Evangelist, Rackspace Technology The editorial team:  Gracie LePere, Program Manager Royce Stewart, Chief Designer  Simon Andolina, Design Tim Mann, Design Abi Watson, Design Debbie Talley, Production Manager  Chris Barlow, Editor  Tim Hennessey Jr., Writer Stuart Wade, Writer Karen Taylor, Writer Meagan Fleming, Social Media Specialist Daniel Gibson, Project Manager
Read more about Rackspace Technology Staff - Solve