Solve Cybersecurity Summit
What do a Chief Security Advisor, Officer, Architect, Engineer and CEO have in common? They all got together on October 24th for our Solve Cybersecurity Summit to discuss the state of cybersecurity today and the impact AI is having on it.
Host Jeff DeVerter, Chief Technology Evangelist at Rackspace Technology, will be joined by incredible guests, so tune in from anywhere in the world on LinkedIn Live as our expert panel dives into these topics pulled straight from our latest Research Report:
• The evolution of cybersecurity and the state of the industry today.
• Current trends and innovations in cybersecurity.
• The AI variable in Cyber: how AI is enhancing and disrupting the cyber threat.
Just in time for Cybersecurity Awareness Month, our live panel will be available to answer all your questions in real time.
To learn more about the constant changes in cybersecurity, listen in from our panel of cybersecurity experts: Saira Mohammed from Microsoft, Nikki Robinson from IBM, Chris Hughes from Aquia, and Rackers Karen O'Reilly-Smith and Scott Schlueter.
About the Authors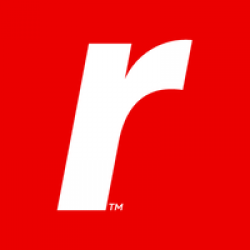 Rackspace Technology Staff - Solve
The Solve team is made up of a curator team, an editorial team and various technology experts as contributors. The curator team: Srini Koushik, CTO, Rackspace Technology Jeff DeVerter, Chief Technology Evangelist, Rackspace Technology The editorial team:  Gracie LePere, Program Manager Royce Stewart, Chief Designer  Simon Andolina, Design Tim Mann, Design Abi Watson, Design Debbie Talley, Production Manager  Chris Barlow, Editor  Tim Hennessey Jr., Writer Stuart Wade, Writer Karen Taylor, Writer Meagan Fleming, Social Media Specialist Daniel Gibson, Project Manager
Read more about Rackspace Technology Staff - Solve