The 2023 Cybersecurity Research Report
Global IT leaders weigh in on strategy, priorities, emerging threats and AI's increasingly significant impact on security.
Download The 2023 Cybersecurity Research Report to get in-depth analysis of the most significant cybersecurity trends of 2023. Rackspace Technology® surveyed 1,420 global IT decision-makers to learn more about their approaches to addressing current cybersecurity risks and challenges.
Following are just a few of the insights available to you now in this complimentary report:
Boardrooms worldwide are focused on cybersecurity: Our research found that 63% of C-suite and board members rate cybersecurity as their top business priority, a 5% increase from last year.
Cybersecurity budgets are growing: Some 62% of respondents said their companies increased cybersecurity budgets over the past year, while 3% made cuts.
AI is increasingly influencing security strategy: AI is viewed as an essential tool in security strategies, with 81% of firms citing the need for formal AI governance and security policies.
In August 2023, Microsoft® and Coleman Parkes Research, in collaboration with Rackspace Technology, conducted a survey among IT decision-makers from various sectors, including biotech, energy, financial services, healthcare, manufacturing, and media and entertainment, across the Americas, APJ and EMEA regions. This report documents their survey responses. See how their insights can help your organization. Scroll down to view the infographic or click here to download a PDF version.
Download your complimentary copy of The 2023 Cybersecurity Research Report today.
About the Authors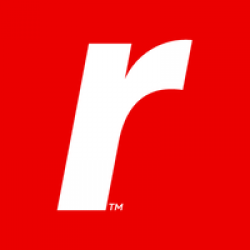 Rackspace Technology Staff - Solve
The Solve team is made up of a curator team, an editorial team and various technology experts as contributors. The curator team: Srini Koushik, CTO, Rackspace Technology Jeff DeVerter, Chief Technology Evangelist, Rackspace Technology The editorial team:  Gracie LePere, Program Manager Royce Stewart, Chief Designer  Simon Andolina, Design Tim Mann, Design Abi Watson, Design Debbie Talley, Production Manager  Chris Barlow, Editor  Tim Hennessey Jr., Writer Stuart Wade, Writer Karen Taylor, Writer Meagan Fleming, Social Media Specialist Daniel Gibson, Project Manager
Read more about Rackspace Technology Staff - Solve