Introducing New Rackspace Blog Authors From Datapipe
tracy.hamilton
When Rackspace acquired Datapipe late last year, our combined forces created one of the world's leading providers of IT as a service, offering an unmatched portfolio of integrated services across all leading public and private clouds, managed hosting, application management and digital transformation services.
One of the best parts of our integration is gaining new Rackers from Datapipe's impressive team of knowledgeable experts. Over the next few months, you'll see some new faces on the Rackspace blog, as these experts join our rotation of authors and begin to share their industry insights and analyses with us. Read on to learn more about these new Rackers, and the topics you can expect to see them cover.  
Rich Dolan, Senior Director of Corporate Marketing
Rich brings more than 16 years of marketing experience to Rackspace, and will now oversee analyst relations, public and media relations, blog, customer reference, social marketing, brand and content management. At Datapipe, Rich developed the marketing team as the company grew from a start up into one of the leading global managed service providers. Under his leadership, Datapipe was recognized in 13 Gartner Magic Quadrants, and he oversaw the integration of five acquisitions. Rich writes about industry news, customer stories and business strategies, providing his unique perspective on the analysis of successful programs and campaigns. 
David Lucky, Director of Product Management, Public Cloud
David will focus on Fanatical Support for AWS and Alibaba Cloud. He works with engineering and sales teams to identify and prioritize customer requirements to migrate and securely manage their cloud deployments. David has unique insight into the latest product developments for private, public and hybrid cloud platforms and a keen understanding of industry trends and their impact on business development. David writes about a wide variety of topics including security and compliance, AWS and business strategy.  
Tony Connor, Regional Marketing Director, EMEA
In the EMEA region, Tony will champion Rackspace as an industry-leading managed service provider with unique expertise in architecting, migrating managing and securing public cloud, private cloud, hybrid IT and traditional IT around the globe. Tony writes about product and client news within the EMEA region, in addition to chiming in on the industry topics and trends affecting the region – such as the new General Data Protection Regulation, which goes into effect this year.  
Tim Campbell, Product Manager
Tim brings to Rackspace a unique insight into the latest product developments for private, public and hybrid cloud platforms, as well as a keen understanding of industry trends and their impact on business development.
Tim writes about a variety of topics including security and compliance, business strategy and Microsoft Azure.  
Matthew Heap, APAC Regional Manager, Solution Architects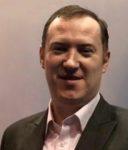 Matthew will be responsible for presales and a team of architects for Rackspace's market-leading managed services. An AWS Certified Solutions Architect – Professional Level, Matt has ample experience architecting solutions in AWS. He's been instrumental in developing strategic solutions for enterprise customers to accelerate their journey to the cloud. He helps bring enterprise-grade public cloud offerings to the APAC region through Rackspace's global data centers. Matthew writes about industry news and trends throughout Asian markets. 
Dan Tudahl, General Manager, Government Solutions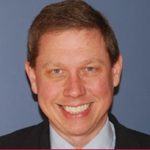 Dan will oversee Rackspace's new focus on meeting the needs of the public sector. He has more than 25 years of technical leadership and management experience in secured information technology services, software strategy, software development and complex software system implementations. Dan writes about the unique security, operations and service delivery requirements for the public sector. 
Joel Friedman, Chief Technology Officer
Joel brings deep experience in information security, product development and IT management to Rackspace. He will be responsible for product engineering and setting the long-term technical strategy and driving technological innovation around the company's portfolio. The New Jersey Technology Council also awarded Joel the distinguished title of 2015 CSO of the Year due to his innovation and creativity in planning and deploying enterprise systems, future IT goals, management philosophy and service to the industry and community. He holds industry certifications with many of the leading groups including ISC, ISACA, PCI SSC, EC Council and the Cloud Security Alliance. Joel writes about cloud security and compliance topics.