Technology Holds the Key to Customer Experience Success
A strong customer experience (CX) allows your product or service to stand out in a crowded market.
A strong customer experience (CX) allows your product or service to stand out in a crowded market. It also raises brand awareness, improves employee satisfaction and drives bottom-line outcomes.
It should therefore come as no surprise to discover 94% of companies have CX initiatives or strategies in place. The bombshell is where organizations consider CX in terms of strategic priorities: it comes out on top, above IT security/compliance, IT strategy and digital transformation.
That's just one of the thought-provoking revelations from our global survey that investigates the role technology and applications play in differentiating customer experience. We analyzed over 1,400 responses from companies with $300 million or more in earnings. Respondents were business leaders from a range of IT and non-IT business units.
Here's what else we learned:
Companies want to get ahead of customer demands
One of the major benefits that comes from investing in CX is customer loyalty. And the main driver of CX, according to over half of those who responded to our survey (56%), is using technology to respond to customer needs. This outpaces digital transformation and responding to a shifting marketplace. But interestingly, just 29% of respondents cite negative customer feedback as a driver, which suggests most companies have a proactive — not reactive — position regarding CX investment.
Takeaway: Your organization must be proactive in CX to remain competitive.
Applications play a key role in CX
Over half of respondents — 55% — believe applications play a key role in CX by enhancing the customer experience through technology. 24/7 availability is also cited by many (48%) as a major benefit. This reflects modern consumer demands: digital products and services must be always available, immersive and easy to use. Demonstrating increased security to customers also scored well at 45%. Features like multi-factor authentication aren't something all customers demand, but awareness is increasing as they hear of data breaches on the news. Better placed and regarded organizations will be those that offer such security.
Takeaway: Deliver on customer demands to ensure they won't go elsewhere.
C-suite awareness helps drive rapid change
The vast majority of companies (74%) say they are receptive to CX initiatives — and this pace of change appears to be boosted by C-suite executives. 88% of respondents say their non-technical C-suite executives recognize the bottom-line benefits of CX — and a massive 90% report these business leaders have a better understanding of the tangible benefits of apps than they did five years ago. This awareness can ensure leaders continue to drive change — although awareness is not spread evenly. CIOs, CTOs and CEOs were ranked most aware of technology's benefits, with a sharp drop off across the rest of the C-suite. There's still work to be done!
Takeaway: Educate all C-suite executives in technology's benefits and get company buy-in from the top.
Lack of agility harms otherwise forward-thinking companies
Having an organization that understands technology and applications drive beneficial change is no use if it cannot deliver on that promise. Fortunately, half of respondents did say it takes only weeks to gain consensus before implementing technology changes. But that means it takes months — or even years — for everyone else. This can even be so when teams are aligned. Resistance stems from a range of issues, including budgets and concerns about negatively impacting existing CX. There's a paradox: organizations know innovation is necessary but are afraid of causing friction. But by doing nothing, they will be overtaken by competitors.
Takeaway: Don't lag — be agile and fail fast! If you don't, competitors will blaze past.
Successful CX strategies feature efficacy
Knowing you need to implement a CX strategy is vital. Moving quickly is important too. But when moving rapidly, you must understand what works and what doesn't, so you can pivot accordingly. Suitably, 90% of respondents reported that their organization's CX strategies involve measuring success. This allows them to provide results to stakeholders, find and deal with gaps, verify customers aren't being negatively impacted by changes and ensure time is being spent in a manner that provides value for the business.
Takeaway: Measure success so you can prove your strategy works — and pivot if it doesn't.
Technology and applications can drive companies forward in CX. In turn, CX can help your company stand out. But, as we've seen, success requires organizations to understand the roles technology, applications and CX play, get buy-in at every level, be agile, measure success and continually respond appropriately.
To dig deeper into the facts and figures from our survey, please check out the full white paper, "How Technology Improves Customer Experience" and find out how to set your company up for CX success.
Download the full report
How do applications impact customer experience?
About the Authors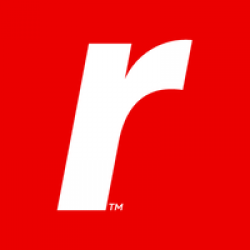 Rackspace Technology Staff - Solve
The Solve team is made up of a curator team, an editorial team and various technology experts as contributors. The curator team: Srini Koushik, CTO, Rackspace Technology Jeff DeVerter, Chief Technology Evangelist, Rackspace Technology The editorial team:  Gracie LePere, Program Manager Royce Stewart, Chief Designer  Simon Andolina, Design Tim Mann, Design Abi Watson, Design Debbie Talley, Production Manager  Chris Barlow, Editor  Tim Hennessey Jr., Writer Stuart Wade, Writer Karen Taylor, Writer Meagan Fleming, Social Media Specialist Daniel Gibson, Project Manager
Read more about Rackspace Technology Staff - Solve