A Warm Handoff: Rackspace CSO Welcomes Replacement Before Retiring
tracy.hamilton
Rackspace Chief Security Officer Brian Kelly, who has spent the better part of four decades serving in intelligence and security roles in private industry and for the federal government, is set to retire at the end of this month.
Before moving to the private sector, Kelly enjoyed a distinguished career in the Air Force, retiring as a Lt. Colonel before serving as a staff officer for the Department of Defense and contributing to a number of national security programs. Prior to joining Rackspace in 2014, he held security leadership positions with iDefense, Ernst & Young, Deloitte and others.
A leader in the field, Kelly is sought after by both private industry and federal agencies to share his perspective and solve challenges; he will continue to write and consult.
Before leaving Rackspace, however, he wanted to complete one final task: find his replacement. After launching a national search, he found the perfect candidate, right in Rackspace's own backyard.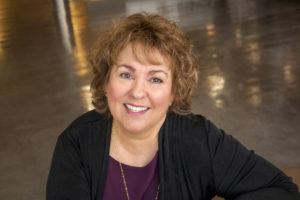 Karen O'Reilly-Smith, who most recently served as Chief Information Security Officer, International for Aetna/CVS, will take on the CSO mantle from Kelly; the pair are working together for the remainder of the month on a warm hand-off. O'Reilly-Smith lives in San Antonio, home to Rackspace headquarters, but she wasn't on Kelly's radar until the man known as "the world's first CISO" reached out to him.
"Steve Katz called me and said, why aren't you talking to Karen?" Kelly said. "And I just have immense respect for Steve, so if he tells me to go talk to someone, I'm going to do it."
The world of security leaders is a small one, Kelly said, and so while he did not yet know Karen, once he did connect with her, they found they knew many of the same people. Kelly said Rackspace was lucky to attract more than a dozen candidates "with remarkable backgrounds" for the CSO role. What set O'Reilly-Smith apart, he said, in addition to her experience, was her deep understanding of the fluid nature of the role and the industry.
"The cloud industry is an unscripted world," he said. "It's transforming the way companies do business. Karen is open-minded, clearly willing to adapt and change to meet the needs of the time. She's done a lot of incredible things. She understands what we're trying to accomplish here and what our challenges are."
O'Reilly-Smith is clearly comfortable with that lack of certainty. She has a genial sense of humor and an easy-going rapport with Kelly; during an interview, the pair batted around ideas and talked security trends like longtime colleagues.
"I've seen a lot," she said, "and it's true, there is no playbook in the cloud security space. It's living and breathing and changing so rapidly that leaders need to be both agile and courageous."
O'Reilly-Smith's career began with American Express, where she tried on roles in operations, customer service, sales and marketing before finding her niche as a security leader; she left Amex in 2002 as Vice President of Information Security. She spent many years as a security leader in the financial services sector, including stints at Wells-Fargo, Barclays Bank and CitiGroup before moving to Aetna/CVS in 2016. The opportunity to get into cloud security at Rackspace was one she couldn't pass up.
"I've watched Rackspace from afar for many years, watching it grow and evolve. I love the people-oriented customer focus; that's a culture I work well in, one I like to foster, so that was a great fit," she said. "The other thing I was drawn to is the challenge of the role, specializing in the cloud space — it's emerging and challenging and changing, and I like that."
Kelly concured.
"The cloud is profoundly changing the way we live and work, and I was also really excited to become part of this fast-paced industry," he said. "I wanted to learn and give what I could. So many businesses are transforming, and a critical part of our job is to create trust around that transformation."
O'Reilly-Smith noted that this is where companies like Rackspace can make a difference.
"So many companies simply don't have the resources or the skills on staff, so they're looking for a provider to fill that void. We must be able to deliver on our customers' expectations, while at the same time pursuing tomorrow's technologies and possibilities. I'm excited to look at Rackspace's security strategy and continue Brian's quest to contribute to the thought-leadership in the industry in this space.
Kelly said knowing Rackspace would benefit from new perspectives contributed to his comfort level in deciding to retire. "I've had a good run, and have definitely moved things along the curve," he said. "Now it's time for a new leader to accelerate that motion or adjust the path we're on. I'm confident in the program we've built, and that Karen can handle the next set of challenges."
Now, he said, it's time to give back: "I'd like to share what I've learned from 40 years in the business, through whatever means make sense — board advisor, writing — so I can touch a lot of companies in the shortest span of time. The security textbooks have been written — you've got to find the greybeards like me to say, 'here's what you need to be aware of in this particular situation.' I want to be a practical interpreter."
---
Learn more about Rackspace Managed Security.