Where is Microsoft Headed Now? We Ask a CTO.
From an expansion of quantum computing to global Wi-Fi availability, Microsoft Partnerships CTO predicts the future of tech.
Future technologies hold the potential to solve critical, global issues. From excess carbon in the atmosphere and resource limitations, to traffic flow challenges and even future pandemics and vaccines, technology is poised to take on these major challenges.
Continuing our discussions with leaders in today's biggest tech companies, we invited David Totten, Chief Technology Officer, U.S. Partner Ecosystem at Microsoft, to discuss what's next with Jeff DeVerter, host of Cloud Talk,
Tune in to hear David's crystal-ball views on a wide range of leading-edge tech topics, including:
Why a hybrid approach to infrastructure still delivers value
Why Microsoft is calling 2020 the "Year of Data"
How to be more competitive by developing an ecosystem of best-of-breed products and services
The value of quantum computing and where it's headed now
The leading reason to develop global Wi-Fi availability
"With AI scripting, unbelievable data modelers, cheap power and huge processing capacity, we'll be able to put tech development on steroids to find solutions to the planet's major challenges." Microsoft is already poised to be a leader in quantum computing thanks to having "some of the biggest minds on the planet working on it."
David addressed the issue of retaining a leadership position in a highly competitive industry. While years ago, companies tended to choose one vendor and remain loyal to that company's products and services, today's customers pick and choose products and services from multiple vendors. To compete in this brand-agnostic environment, Microsoft is constantly working on developing new best-in-class products and solutions.
David gave an example with one of Microsoft's leading apps, Teams. "I happen to think Teams is the best video conferencing app out there. There's nothing any other application can do better. And we support the solution end-to-end with a wide and growing range of best-in-breed products and services. We are constantly pushing the envelope on what our tech can do and how we can deliver more value to our customers. Even if a customer doesn't use Teams, they can still deploy our innovative supporting apps."
From a global welfare standpoint, David supports the expansion of Wi-Fi capabilities to be able to provide equal access to the internet and real-time data to everyone, worldwide. "We're seeing more telecoms invest in technologies that can bridge the geographic gaps that prevent internet accessibility to all, like edge computing. It's inspiring to know that everyone will be on an equal playing field in the future when it comes to information access."
About the Authors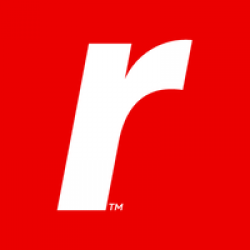 Rackspace Technology Staff - Solve
The Solve team is made up of a curator team, an editorial team and various technology experts as contributors. The curator team: Srini Koushik, CTO, Rackspace Technology Jeff DeVerter, Chief Technology Evangelist, Rackspace Technology The editorial team:  Gracie LePere, Program Manager Royce Stewart, Chief Designer  Simon Andolina, Design Tim Mann, Design Abi Watson, Design Debbie Talley, Production Manager  Chris Barlow, Editor  Tim Hennessey Jr., Writer Stuart Wade, Writer Karen Taylor, Writer Meagan Fleming, Social Media Specialist Daniel Gibson, Project Manager
Read more about Rackspace Technology Staff - Solve