5 Questions for Sitecore MVP Grant Killian
RackBlogger
Rackspace Sitecore Architect Grant Killian was recently named a Sitecore MVP, which recognizes the most active members of the Sitecore community from around the world who provide valuable online and offline expertise and enrich the community experience.
We recently sat down with Grant to discuss the award, what it means for him as a Sitecore pro and how Rackspace customers can look forward to leveraging the expertise he and his team provide.
Before we dive in, tell us a little more about yourself and how you became involved with Sitecore.
I've worked for 20 years in the software development field and the emphasis has always been on Internet technologies. Sitecore, which is a software platform enterprises use to run websites and applications, is one such technology I've enjoyed working with.
I worked at Sitecore for a couple of years helping customers succeed with the platform and solve complicated puzzles in that ecosystem. I enjoy puzzles and solving problems, and so my appetite for those things is well suited to my role as a Sitecore architect.
At Rackspace, I work with a team helping customers run their Sitecore implementations more efficiently. We develop their projects in smart ways and strategize with them on future directions.
Can you tell us a more about the award? What is a Sitecore MVP?
Sitecore has an annual process where they award MVP or "Most Valuable Professional" status to thought leaders in the Sitecore ecosystem. According to Sitecore, the award is given to "exceptional community leaders who foster the free and objective exchange of knowledge by actively sharing their real-world expertise with users."
It's definitely an honor to be among the other MVPs, who truly do come from all over the world, and it's nice to get recognized — particularly outside of work — for the effort you put into something.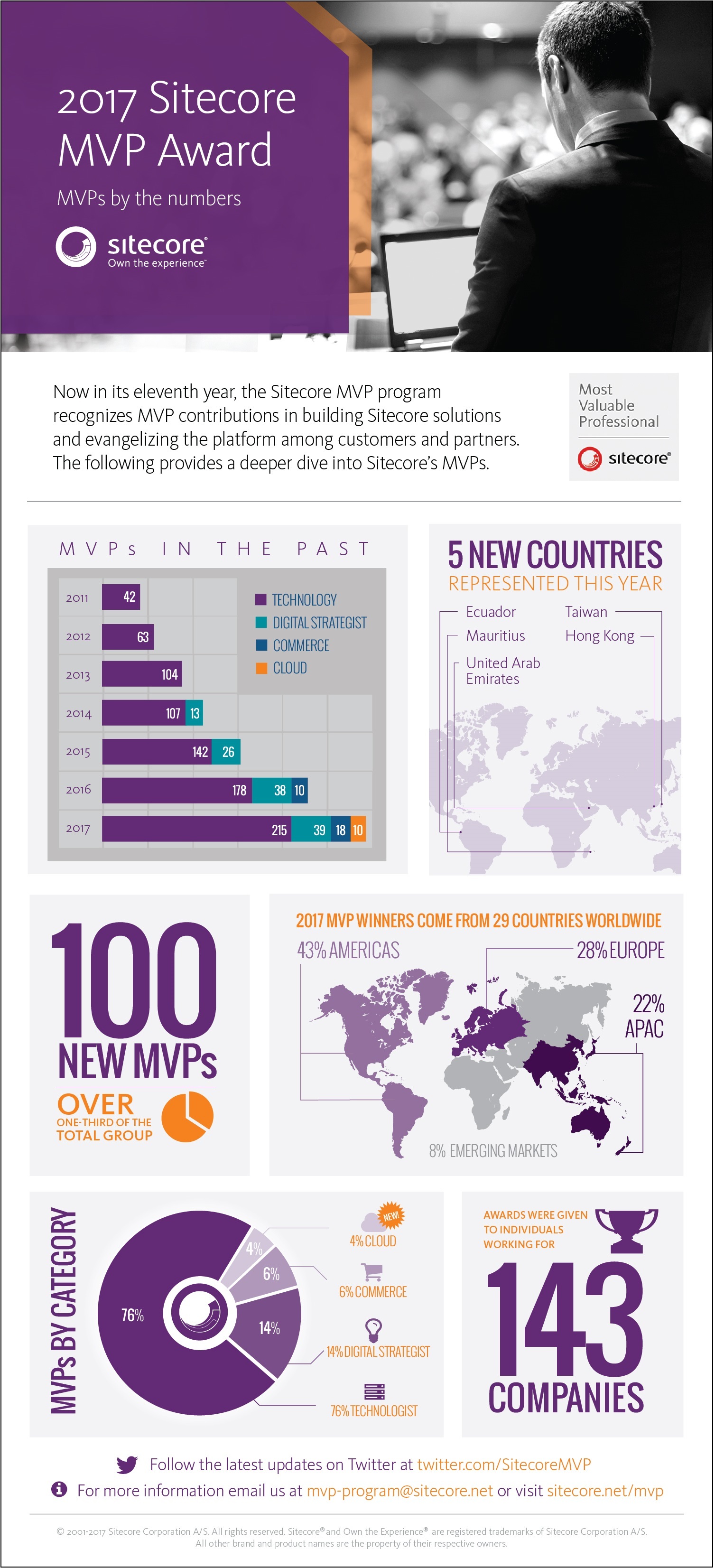 So how did this apply to you? How did you earn the MVP award?
I wrote several articles for the Rackspace Developer Blog, examples of which you can find here and here, as well as on my personal blog, which covers Sitecore architecture. I also gave a few developer community presentations and I'm active on Sitecore-related forums.
In addition to the above, in my capacity with Rackspace, I spend a lot of time digging through various Sitecore environments and the host of technologies forming the backbone of Sitecore (IIS, SQL Server, MongoDB, Lucene, Solr, Redis, Coveo, Azure, etc.). Through these efforts, I share certain patterns or particular findings with the Sitecore community and am able to assist others in their success with the Sitecore platform.
I should also add that I probably had a bit of a head start because, as I mentioned above, I worked for Sitecore a couple of years ago and already had an insider's understanding of the platform. 
What does the MVP award mean for Rackspace customers?
The award itself is a formal validation that what we're doing for customers at Rackspace is consistent with Sitecore best practices. It's an acknowledgment of our thought leadership around Sitecore and customers can be confident that we're more than fluent in the platform.
It's nice to have the accolade, as it can quickly communicate the deep expertise we bring at Rackspace when it comes to working with Sitecore customers.
There are also some nice benefits to being a Sitecore MVP, such as access to product roadmaps and early copies of the newest features. Rackspace, however, already has a strong relationship with Sitecore and that often involves us partnering on preview releases and future directions in significant ways.
What advice might you give to others starting out with the Sitecore platform?
Sitecore is a great CMS product built on top of a sprawling set of technologies, so there isn't exactly a low barrier to entry with Sitecore, which can be challenging.
The good news is there are a wealth of community resources for learning how to build applications with Sitecore. You can choose from online forums or slack channels, user groups in many areas or videos on a host of Sitecore topics. There is an unofficial list of these channels which I recommend checking out.
My main advice would be to find one or two of those avenues that fits your style and jump in. At this point, there really is something for everybody.  
Thank you Grant, and congratulations on your status as a Sitecore MVP!
Visit Rackspace to find out more about our Sitecore expertise and ways we can help your business succeed with Sitecore.