Combating Security Threats With a Multi-Layered Defense
From stronger passwords to no passwords through biometrics, Microsoft security expert shares his insight on keeping systems safer in today's riskier world.
When it comes to cybersecurity, a lot has changed in the past five years. It wasn't that long ago that organizations wouldn't adopt cloud computing out of fear of security risks. Today, companies are mainly on the lookout for cloud-based security solutions.
The main reason is that creating a robust enough on-premises defense isn't feasible for most organizations because today's security threats are much worse than they were five to ten years ago. They are bigger, stronger, faster and much more destructive. And today, the most sophisticated tools and processes that have been built to combat these threats are all cloud based.
For example, underlying the 100-plus security solutions offered by Microsoft® is the Intelligence Security Graph. It's a threat intelligence system that tracks eight trillion signals a day coming in from its security products as well as human assets, such as law enforcement.
"It's part of the secret sauce of our security products," says Matt Soseman, Sr. Security Architect at Microsoft. "We are trying to understand what is happening in the world of cyber risks, so we can be better prepare for the next threats."
Soseman discusses his view of cybersecurity in today's high-risk world with host CTO Jeff DeVerter in this episode of Cloud Talk. During their 30-minute conversation, Soseman shares some of his security tips — from the basics to the advanced:
Consistently update all systems with every patch that's deployed
Enforce strong, complex, multi-character passwords across the organization
Have a plan for when the organization gets breached or experiences a ransomware attack so you can respond quickly
Consider working with experts to get an outside option and gain their perspective and advice
Deploy solutions that have security baked in
Consider a multi-layered defense approach versus looking for a simple point solution
When it comes to a multi-layered defense approach to security, Soseman means deploying every possible security measure possible — from the fundamentals to hiring a security officer with deep experience.
"When it comes to security, I think of two things: security every layer and having the right talent in place. The layers include everything from apps, to SaaS systems, to data, to the network, to endpoints. The SOC needs to have the talent and skills to defend the systems and then react correctly to alerts."
Soseman notes that solving cybersecurity issues is about more than just security. It's also about business needs and digital transformation. "Businesses should ask themselves, 'How is this solution going to make us more productive?'
"For example, I am password-less. It's real. The technology is here now. I sign into my systems everyday using biometrics. I don't even remember what my password is. Not only is this more secure, but also cybercriminals don't have a password to steal. What's more, I'm more productive, because I never have to stop and type in my password."
DeVerter also reminds listeners that they can hear more about cybersecurity from Soseman at his popular YouTube channel: youtube.com/mattsoseman.
About the Authors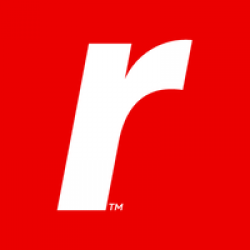 Rackspace Technology Staff - Solve
The Solve team is made up of a curator team, an editorial team and various technology experts as contributors. The curator team: Srini Koushik, CTO, Rackspace Technology Jeff DeVerter, Chief Technology Evangelist, Rackspace Technology The editorial team:  Gracie LePere, Program Manager Royce Stewart, Chief Designer  Simon Andolina, Design Tim Mann, Design Abi Watson, Design Debbie Talley, Production Manager  Chris Barlow, Editor  Tim Hennessey Jr., Writer Stuart Wade, Writer Karen Taylor, Writer Meagan Fleming, Social Media Specialist Daniel Gibson, Project Manager
Read more about Rackspace Technology Staff - Solve