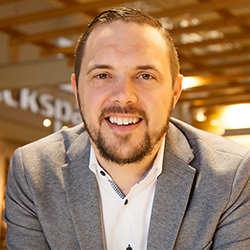 Thomas Wolf
Global Sales Strategy and Operations Leader
Thomas is Rackspace's Global Sales Strategy and Operations leader, responsible for all aspects of customer growth management to ensure the company delivers Fanatical Experience for customers while accelerating revenue growth. Thomas has a proven track record of operational transformation and integration in the technology services industry, as well as growth acceleration in software businesses across the U.S. and Europe.
Prior to joining Rackspace, Thomas was Vice President of Strategic Operations at Trintech, where he led sales operations, enablement and strategy. He spent the majority of his career at Computer Sciences Corporation (CSC) where he held several leadership positions in sales operations and analytics. Prior to joining CSC, Thomas worked in various consulting positions across Italy and Austria.
Thomas received his Master's of Economics and Social Sciences degree from the Vienna University of Economics and Business Administration in Austria.