Education is Taking a Bite Out of the Digital Transformation Apple
jeffvaldes
With the exponential growth of distance learning and the availability of virtual resources, higher education organizations are seeking solutions for digital transformation, improved security and cost effectiveness to meet the demands of the digitally inclined 21st century student.
Infrastructure modernization often begins with the recognition that organizations need to begin a journey into the cloud. Too many find themselves technically behind, relying on home grown and self-managed data centers to serve students and faculty with legacy applications. Without the speed and availability of the cloud, these organizations are finding they simply cannot scale to meet the demands of an increasingly mobile society.
Rackspace can help. We already partner with more than thousand education-focused companies that rely on our experts to provide on-demand solutions that enable learning and student engagement that is secure, scalable and cost-effective.
OpenStack private cloud offers flexibility to students, faculty

That group includes Purdue University, home to the oldest computer science program in the country. Over the last decade, Purdue has produced more engineering students than any other institution in the U.S., and the faculty is constantly looking for new ways to ensure the school is offering courses in the latest and most cutting-edge technologies and preparing its graduates for the real world.
Increasingly, that means producing graduates well-versed in big data, one of the real-world skills leading tech companies are actively seeking. So when a computer science researcher at Purdue was awarded a grant from Intel to add big data technology to the school's undergraduate database curriculum, faculty knew a cloud platform was clearly a must — but they weren't sure which one to use.
They ultimately chose an OpenStack private cloud, due to its flexibility and the fact that Rackspace would operate it with a 99.99 percent uptime guarantee. Faculty then created a curriculum which would become the basis for two courses the university offers today, one that covers the development of software using database systems while the second, more specialized in nature, teaches students how to build a database engine.
The fact that Rackspace was on-hand 24x7x365 from initial deployment to the day-to-day cloud operations was not lost on Purdue's Scientific Application Analyst Amiya Maji: "We needed that expertise and a structured approach from someone who had previous experience."
Today, faculty are looking to harness OpenStack's power for research as well. Because the university is a research institution, the platform could play a key role in future experimentation and analysis.
Seeking global growth and engagement

Our OpenStack private cloud is just one of many solutions tailored for educational organizations. As Kisten Shadrac, Sesame Street Workshop's senior vice president of IT and digital medial engineering put it, "That's the beauty of working with Rackspace. You guys are cloud-agnostic."
The venerable educational non-profit behind Sesame Street came to Rackspace because it's global growth and engagement was constrained by its reliance on two legacy data centers. It sought to move out of that existing infrastructure into a managed third-party cloud solution.
The solution was a managed public-private hybrid cloud solution that leveraged both the elasticity of AWS infrastructure, and the managed support that only Rackspace can deliver. With the flexibility of this new solution Sesame Workshop expanded its digital presence around the world, reaching kids in India, Bangladesh, Colombia, Mexico, Afghanistan and Brazil.
Managed hosting and more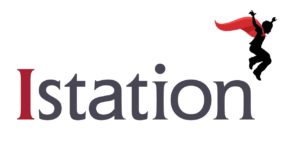 Imagination Station, the award-winning e-learning platform better known as Istation, used by millions of students and educators around the world for English and Spanish reading and math tutoring, also found itself unable to scale with its massive user growth.
Known for "accurate computer adaptive assessments," engaging curriculum and trusted teacher tools, Istation helps pre-kinder through eighth graders accelerate academic growth, the company researched managed, dedicated hosting solutions, ultimately choosing to work with Rackspace not just for managed hosting, but also data services and network security.
Today, Istation has been able to scale up to millions of students being able to use its reading and math programs.
In this video, Istation's Chief Technology Officer describes how its cost per student served went down thanks to its IT modernization with Rackspace.
https://youtu.be/RasUfwsivAY
Security and compliance demands
No discussion of the education sector's IT modernization needs would be complete without touching on security and compliance. Many education organizations are turning to heightened compliance and security frameworks to ensure user confidentiality and network integrity.
Rackspace, which builds security into every solution, now offers a fully authorized FedRAMP/FISMA private cloud solution that meets the rigorous requirements set forth by the federal government, tailored to meet the demands of education organizations. Our solution addresses approximately 80 percent of the control and security requirements required for compliance, giving organizations the ability to remain focused on education — not compliance and security.
For all the varied reasons educational organizations are moving to the cloud, Rackspace can help. We have the experience, technology, and know-how to ensure your journey to the cloud is successful. With a cloud agnostic approach to solving problems, Rackspace can deliver fully managed secure and compliant services to ensure your organization achieves its strategic goals.