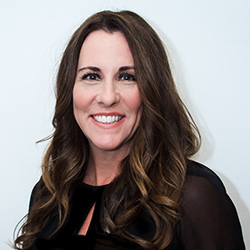 Casey Shilling
Chief Marketing Officer
Rackspace Technology
As Chief Marketing Officer of Rackspace Technology®, Casey serves as a visionary marketer who leads with a customer-obsessed, insights-driven and outcome-based approach to branding, communications, demand generation, product and solutions marketing.  She's an entrepreneurial and versatile marketing leader who inspires excitement, dedication and high performance. She believes a brand grows from the inside out, energized by a fun, passionate, nurtured culture and through a focus and clear, compassionate communication.
Casey has a long history of growing  brands and building strong workplace cultures. Prior to Rackspace Technology, Casey was Chief Marketing Officer at J. Hilburn, a luxury men's clothing company. Before that, she served as Chief Marketing Officer at Mediterranean fast casual restaurant group Zoës Kitchen and as VP of Marketing at The Container Store, the leading retailer of storage and organization products. 
Casey began her career as a television reporter/anchor  covering news in southeast Oklahoma and north Texas. Casey co-authored "Uncontainable: How Passion, Commitment, and Conscious Capitalism Built a Business Where Everyone Thrives," with Kip Tindell, founder and former CEO of The Container Store. She received her bachelor's degree from Southwest Texas University (now Texas State University), and in 2018, was honored with the Power 50 Award by the National Diversity Council and named a Power Player by Nation's Restaurant News.
Casey enjoys spending time with her husband and four children, traveling and searching for great foodie finds with friends and family.