Join our Virtual Roundtable Event: Facing challenges brought on by COVID-19
The event is now on demand.
COVID-19 is taking a drastic toll on how businesses are operating, and unfortunately it isn't a short-term situation. As Rackspace is navigating these unprecedented times alongside our customers, partners and community, we wanted to take the time to offer what we have learned about how we can all navigate these new times together. 
Rackspace invites you to pull up a virtual chair and listen in on technology leaders as they discuss how to leverage technology to solve for some of the challenges brought on by COVID-19. On Thursday, April 30, 2020, Rackspace hosted a team of experts from across the technology industry to share their individual expertise, opinions, and predictions for the future of work and COVID-19.  
In order to speak on what matters most, our roundtable of experts answered questions from our customers and community regarding the COVID-19 pandemic including: cost optimization, the market experience, and the future of work after COVID-19. 
The virtual roundtable event, Facing Challenges brought on by COVID-19, also touches on the following topics. 
Cybersecurity 
Maintaining customer experience
Getting to the cloud
Business continuity planning 
The future of work after COVID-19 
Who will you hear from? 
During this event, you'll hear from the following technology leaders moderated by Melanie Posey of 451 Research.
 
Peter Coffee - VP of Strategic Research, Salesforce 
Kieron Nolan - VP of Technology, GoCompare 
Jeremy Powell - Chief Security Information Officer, Verint 
Subroto Mukerji - Chief Operating Officer, Rackspace 
Karen O'Reilly-Smith - Chief Security Officer, Rackspace 
Matt Stoyka - Chief Solutions Officer, Rackspace 
How can you join? 
Register here to watch this virtual event on demand. We answer additional questions that were posed to our panelists here.
Answering Your Questions: Facing Challenges Brought on by COVID-19
About the Authors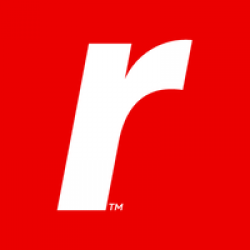 Rackspace Technology Staff - Solve
The Solve team is made up of a curator team, an editorial team and various technology experts as contributors. The curator team: Srini Koushik, CTO, Rackspace Technology Jeff DeVerter, Chief Technology Evangelist, Rackspace Technology The editorial team:  Gracie LePere, Program Manager Royce Stewart, Chief Designer  Simon Andolina, Design Tim Mann, Design Abi Watson, Design Debbie Talley, Production Manager  Chris Barlow, Editor  Tim Hennessey Jr., Writer Stuart Wade, Writer Karen Taylor, Writer Meagan Fleming, Social Media Specialist Daniel Gibson, Project Manager
Read more about Rackspace Technology Staff - Solve