The Next Solve Strategy Session Is… Data Modernization
Find out how to modernize your data, to serve evolving customers with emerging tech.
Rather than remain reactive to technology, you need to proactively examine how new technologies affect your business model and shift to survive.
In our next Solve Strategy session on April 6th, Jeremiah Owyang, Founder of Kaleido Insights & Catalyst Companies, presents a keynote talk on adapting your business model and data strategy to evolving customers and emerging tech.
Jeremiah will discuss:
The key technology movements currently impacting consumer behaviors
Best practices for adapting business models in line with technology
How data can be used to anticipate what customers need
Building data pipelines to maximize insights
Following Jeremiah's presentation, he will be joined by an expert panel to dig deeper into the topic.
Guest Speaker:
Jeremiah Owyang – Disruptive Tech & Corporate Innovation Expert, Founder of Kaleido Insights & Catalyst Companies
Moderator:
Jeff DeVerter, Chief Technology Evangelist, Rackspace Technology
Panelists:
Nihar Gupta, General Manager, Data Services, Rackspace Technology
Juan Riojas, Chief Data Officer, Rackspace Technology
Bruno Aziza, Head of Data & Analytics, Google Cloud
Register here for this virtual event.
Register for the Data Modernization Solve Strategy Session
About the Authors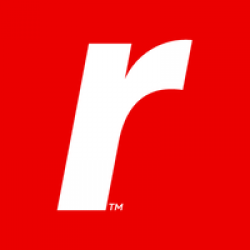 Rackspace Technology Staff - Solve
The Solve team is made up of a curator team, an editorial team and various technology experts as contributors. The curator team: Srini Koushik, CTO, Rackspace Technology Jeff DeVerter, Chief Technology Evangelist, Rackspace Technology The editorial team:  Gracie LePere, Program Manager Royce Stewart, Chief Designer  Simon Andolina, Design Tim Mann, Design Abi Watson, Design Debbie Talley, Production Manager  Chris Barlow, Editor  Tim Hennessey Jr., Writer Stuart Wade, Writer Karen Taylor, Writer Meagan Fleming, Social Media Specialist Daniel Gibson, Project Manager
Read more about Rackspace Technology Staff - Solve