Rackspace Hires Laura Sue D'Annunzio as Chief People Officer
Apr 19, 2018
SAN ANTONIO – APRIL 19, 2018 – Rackspace® today announced Laura Sue D'Annunzio as its new chief people officer. D'Annunzio brings 28 years of strategy consulting and HR experience to Rackspace, where she'll lead the company's HR organization, including talent acquisition, talent management, talent development and employee engagement/culture. She will report to Rackspace CEO Joe Eazor and will serve on the company's executive leadership team.
Eazor observed that "Laura Sue's career has centered around her passion for helping organizations and individuals reach their full potential. She is committed to collaboration and collective success. She brings a rare combination of expertise in talent management, culture development and corporate strategy. She will work with Rackers to reinforce what's most constructive in our culture today, while also adapting that culture as our business transforms and grows. We're excited to have Laura Sue join our leadership team."
Prior to joining Rackspace, D'Annunzio served as an advisor to CEOs on strategy and human resources issues, and as a career coach for MBA students at the Kellogg School of Management at Northwestern University in Chicago. She has also served as a senior human resources leader at Grant Thornton and at Bain & Company, and as a vice president at Booz & Company and A.T. Kearney, where she advised major corporations including General Motors on issues such as change management and human capital development.
"I look forward to leading human resources at a company with such a strong culture of employee engagement — one where each of us can bring our whole self to work every day," said D'Annunzio. "I'm excited to work with Rackers to protect and adapt what makes Rackspace so unique and such a great place to work."
D'Annunzio graduated from Wellesley College with a B.A. in computer science and economics and received her MBA in strategy and production management from The University of Chicago Booth School of Business.
About Rackspace
Rackspace is a leading provider of IT as a service in today's multi-cloud world. It delivers expert advice and integrated managed services across applications, data, security and infrastructure, including public and private clouds and managed hosting. Rackspace partners with every leading technology provider, including Alibaba, AWS, Google, Microsoft, OpenStack, Oracle, SAP, and VMware. The company is uniquely positioned to provide unbiased expertise on which technologies will best serve each customer's needs. Rackspace was named a leader in the 2018 Gartner Magic Quadrant for Public Cloud Infrastructure Managed Service Providers, Worldwide and has been honored by Fortune, Glassdoor and others as one of the best places to work. Based in San Antonio, Texas, Rackspace serves more than 140,000 business customers, including most of the Fortune 100, from data centers on five continents. Learn more at www.rackspace.com.
Media Contact
Mary Stanley
mary.stanley@rackspace.com
214-728-4606
Learn more at www.rackspace.com/en-au or call 1800-722-577.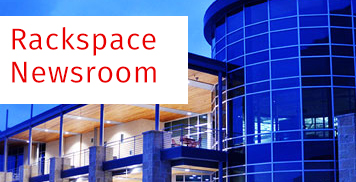 Public Relations
Links
Follow Us