Liberate Your IoT Data to Expand Your Business Opportunities
While IoT device growth is exploding across industry sectors, many businesses are still missing out on opportunities to optimize their IoT-generated data.
Since IoT devices appeared on the scene in 2011, their growth trajectory has been on a steady incline. Valued at $520 billion today, the IoT industry is expected to reach $2 trillion by 2027. Yet, one opportunity is still being overlooked by most industries — optimizing the value of IoT-generated data.
If there's a central theme in Simith Nambiar's role as Practice Lead for Emerging Technologies at Rackspace Technology®, it's the liberation of IoT data. Whether liberating data from a factory floor, a mining operation or a smart home device, the goal is the same: gaining critical insights to improve operations, outcomes and new business opportunities.
Nambiar sees many opportunities to leverage more IoT data everywhere in all industries — from using data to improve the next generation of IoT devices to repairing assets before they break down to upselling products and services. "When you think about all the data smart devices are generating, you realize the vast potential beyond just creating and selling a single device," Nambiar said.
Nambiar discusses opportunities in IoT-based digital transformation with Jeff DeVerter, Chief Technical Evangelist at Rackspace Technology and Cloud Talk host.
Tune in to hear about:
How smart data generated along a production line can increase companies' efficiency and product quality
The benefit of having insight that can identify the root cause of product defects
The implications of using data generated by smart technologies to provide insights into device maintenance
How smart device data can be used to generate multiple new revenue streams in different business sectors
The discussion includes several examples of how industries like manufacturing and healthcare can expand their business opportunities with IoT data. A perfect example is an industry segment that Nambiar believes should start leveraging IoT: mining.
"In a basic mining operation, the process includes laying explosives, blasting the area, transporting large boulders to a crushing operation, then shipping the crushed rock to different end users," he explained. "If any asset breaks down anywhere in the process, it can cost millions of dollars. Today mining companies are operating in silos. If they deployed smart IoT devices throughout the production cycle and had a single-pane-of-glass view into their operation, they could significantly lower their risks and expand their opportunities."
One example of improving outcomes with IoT data is finding the root cause of product defects early in the production process, which could prevent a business from putting millions of dollars at risk. "IoT data can go to the root cause of a problem very early in the process to help determine how the defect occurred," explaines Nambiar. "With that level of visibility, a manufacturer can identify the problem and find a solution before they waste resources."
The takeaway message from liberating operational data is that there is a wealth of data available in every industry. Instead of leaving it on the factory floor or in the mining pit, organizations should extract it, analyze it and use it to improve their current operations and build valuable new business opportunities.
Cloud Talk covers topics like multicloud, digital transformation, containers and Kubernetes, IoT, edge computing, data and more. Episodes are short and sweet — around half an hour — and available from Apple Podcasts, Spotify, Stitcher and anywhere else podcasts can be found.
About the Authors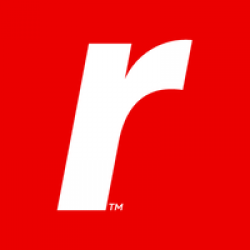 Rackspace Technology Staff - Solve
The Solve team is made up of a curator team, an editorial team and various technology experts as contributors. The curator team: Srini Koushik, CTO, Rackspace Technology Jeff DeVerter, Chief Technology Evangelist, Rackspace Technology The editorial team:  Gracie LePere, Program Manager Royce Stewart, Chief Designer  Simon Andolina, Design Tim Mann, Design Abi Watson, Design Debbie Talley, Production Manager  Chris Barlow, Editor  Tim Hennessey Jr., Writer Stuart Wade, Writer Karen Taylor, Writer Meagan Fleming, Social Media Specialist Daniel Gibson, Project Manager
Read more about Rackspace Technology Staff - Solve