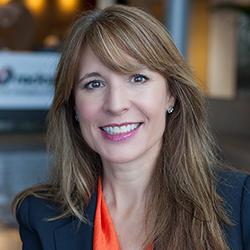 Holly Windham
Executive Vice President, Chief Legal and People Officer & Corporate Secretary
Rackspace Technology
Holly Windham is Executive Vice President, Chief Legal and People Officer, and Corporate Secretary for Rackspace Technology®. She leads legal, HR, ethics and compliance, insurance and government affairs functions globally.
Holly joined Rackspace Technology in 2017 as General Counsel and became the Chief People Officer in 2019. Before Rackspace Technology, Holly held senior positions at several organizations, including Axiom Global, where she advised Google on its cloud offerings. At Hewlett-Packard, she was a deputy general counsel in its 800-person legal organization.
Holly began her career at Gibson Dunn & Crutcher, LLC, representing clients in Texas, California, New York and Hawaii. She has been recognized as one of the 50 Most Powerful Women in the Data Economy by Data Economy Magazine, and as a Top Woman Lawyer in 2014 by Law Week Colorado.
Holly's leadership philosophy is to elevate those around her by helping them recognize their potential and create their own career paths. She believes opportunities are gifts that are meant to be both maximized and reciprocated.
She has combined her passion for business and technology with her belief in creating opportunities for others by serving on the advisory board for the Colorado State University Institute for Entrepreneurship. In this role, she mentored college entrepreneurs in advancing their ideas and launching start-ups. Holly currently serves on the Executive Board for the Internet Association, the leading trade association representing global internet companies on public policy matters.
Holly earned a BA, summa cum laude, from Southwestern Oklahoma State University, and a JD from Pepperdine University School of Law.