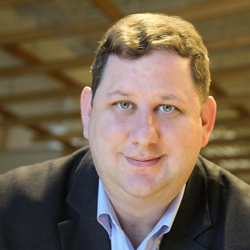 Greg Hrncir
Chief Operations Officer
Rackspace Technology
Since joining Rackspace Technology® in 2000, Greg Hrncir has held numerous leadership roles across the organization, including technical support, data center operations, service delivery, cloud, operations and engineering. He has a very well-rounded view of what makes Rackspace Technology tick. As Chief Operations Officer at Rackspace Technology, Greg maintains global responsibility for our technical support delivery and operations. 
Before becoming COO, Greg held the role of Senior Vice President of Global Technical Support. Over the last 20 years, his passion has been to see our customers succeed, and providing  Fanatical Experience™ in everything he does.
Greg received his Bachelor of Business Administration degree in Human Resources from St. Mary's University in San Antonio, Texas. He likes to spend his spare time with his family and traveling, and he plays an active role in his kids' activities.