Managed MongoDB Powered by ObjectRocket
Getting bogged down managing data? Let our database experts do the heavy lifting and lighten your load. So, you can focus on your apps, not your databases. Our MongoDB
®
experts can architect and optimize your solution — and back it with the expertise and commitment to service we call Fanatical Support
®
. Solve your complex database challenges at scale with managed MongoDB. ObjectRocket, a Rackspace company, helps businesses of all sizes initiate, optimize and manage MongoDB on their chosen infrastructure: Amazon Web Services (AWS), Microsoft
®
Azure
®
, OpenStack
®
or
single-tenant servers
.
Mobile and Social Apps
MongoDB is simple for developers to code against. And its flexible document-based model and built-in geospatial features make it ideal for social and mobile apps or rich media.
Web Content Management
Many marketing technologists and IT departments lack the expertise necessary to deploy, maintain, optimize and scale MongoDB. We'll fill these knowledge gaps and help you get the customer insights you need.
Interactive Learning
Integrate content and media from a variety of sources while ensuring scalable, low-latency access for thousands of concurrent users — ideal for universities and other educational organizations.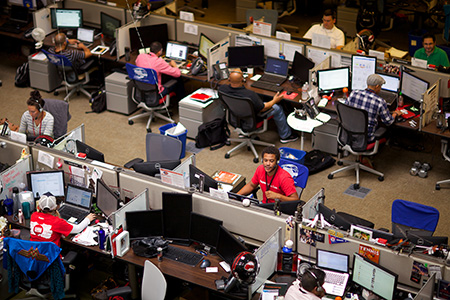 "What Rackspace has allowed us to do is to augment our internal Ops team with the ObjectRocket team within Rackspace. This allows our engineers to focus on higher value tasks instead of the solved problem of keeping Mongo running properly."
Marc Weil
CTO, CloudMine
Additional Key Features on Rackspace's ObjectRocket Platform
Expertise
Get the most out of MongoDB. Our team of DBAs and engineers will help build and scale your database, handling everything from data migration to code refreshes.
Speed
Get more transactions per second and more consistent performance with PCIe flash storage without the penalty of a shared environment.
Uptime
Prevent downtime and data loss with built-in redundancy, replication, automatic backups and multiplexing across physically isolated systems.
Dynamic Scaling
Pay as you grow. Deploy data sets from 1GB up to multiple petabytes with pain-free scaling.