Security, Compliance Remain Top Concerns for Government Healthcare Providers
jeffvaldes
While healthcare organizations are making strides toward improving their cybersecurity programs, dedicating more resources and making regular risk assessments, significant barriers remain.
That's according the 2018 HIMSS Cybersecurity Survey, based on feedback from 239 health information security professionals. HIMSS, a global healthcare information and management non-profit, began the survey as part of a research program in response to the rise in cybersecurity breaches that continue to put patient data at risk.
Topping the list of barriers, the survey found a lack of appropriate cybersecurity personnel and a lack of financial resources. Yet more than 75 percent of respondents said their organization had experienced a "significant" security incident in the past 12 months.
This volume of threats, coupled with many organizations' limited in-house security expertise, make finding a trusted IT partner critical — and that partner must subscribe to security and compliance certifications focused on protecting patient health information. Rackspace has added capabilities in the last year to better serve the healthcare industry, and more specifically, healthcare within the government sector.
Government sector healthcare solutions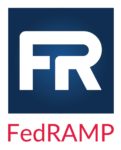 With the recent acquisition of Datapipe, Rackspace now has the capability to offer fully managed, high-security, FedRAMP-JAB authorized and FISMA compliant infrastructure and cloud platform services. Datapipe has been providing this proven healthcare IT hosting and cloud solution to the Department of Health and Human Services, Veterans Administration, Centers for Medicare and Medicaid Services and the Food and Drug Administration — so we're very familiar with government healthcare's specific needs and challenges.
Rackspace is so focused on solving challenges for the healthcare sector within government that we've assembled expert teams to create even more specific, cloud-centric solutions to solve this niche sector's toughest challenges, such as big data analytics and security and compliance readiness.
HITRUST certified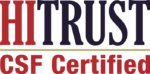 This builds on the healthcare-specific security work Rackspace completed last year, when we achieved HITRUST certification, which offers a higher level of security than HIPAA compliance. According to the Health Information Trust Alliance (the body that certifies HITRUST) 84 percent of hospitals and healthcare organizations rely on the certification to protect patient data.
This year we've built on our initial certification, becoming one of the first companies to participate in the HITRUST Inheritance program. This means Rackspace can now offer organizations seeking their own HITRUST certification the ability to inherit shared controls with the click of a button, at no additional cost. This can dramatically reduce third party assessment organization costs and time to market.
Managing critical infrastructure
In addition to HITRUST, Rackspace offers a number of security-focused solutions to specifically address your organization's needs beyond HITRUST. That focus has allowed us to partner with an increasing number of organizations large and small with healthcare-specific compliance requirements, such as the National Kidney Registry, which relies on Rackspace to keep its critical infrastructure running and manage its security and monitoring services — so it can focus on saving lives, ensuring kidney donors get efficiently matched with recipients.
https://youtu.be/0GOE0J_vH_k
Keep legacy investments
For organizations contemplating a move to the cloud, legacy licensing expenditures often need to be taken into consideration. With our colocation services and our VMware software defined data centers (SDDC), those investments don't have to be left behind. VMware SDDC allows customers to take advantage of our single-tenant environment built to address the demanding data and privacy requirements of the healthcare industry, and certified by the Health Information Trust Alliance.
Rackspace can also help organizations with HIPAA compliance requirements. We're already recognized by Gartner as a HIPAA-ready cloud service provider with more than 3,000 healthcare customers. This year we launched Encrypted Exchange, a secure hosted email platform that helps healthcare-related businesses achieve HIPAA compliance and safeguarding patient and practice data. Encrypted Exchange gives organizations control over how data is shared via email, both internally and externally.
We look forward to helping solve your healthcare and government IT challenges, whether it's how Rackspace HITRUST and HIPAA compliant hosting can help your organization, or how we can deliver secure government services.