Five Rackspace Leaders Named 2019 Women of the Channel
mikalaferguson
CRN recognized five top Rackspace leaders today as part of its Women of the Channel list for 2019:
Vice President of Channel Sales and Channel Chief Lisa McLin
Channel Operations Director for North America Judy Vansell
Global Partner Leader Vicki Patten
Azure Strategic Alliance Manager Dena Marean
Regional Partner Manager Lacey Rondon
The Rackspace Partner Program provides partners with visibility and access into one of the industry's broadest portfolio of managed IT services and expertise, across the leading private and public clouds, application services, managed hosting, colocation and managed security. Our approach to channel offers partners the ability to leverage both self-service and highly dedicated, customized program models to help meet their needs and the needs of their customers.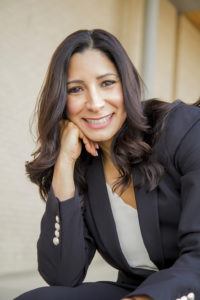 Lisa McLin is responsible for strategy and execution, growing partner relationships and propelling organizational revenue, while serving as a visionary, servant leader who strives to elevate others.
She's known for mastering the development of high-velocity sales organizations, focusing around a repeatable sales process and methodologies, while owning accountability for profit-generating programs, and building alliance and partnership strategies across North America's market segments. Lisa develops strong winning teams and is heavily invested in mentoring and advancing the careers of those around her.
Prior to her role as channel chief, Lisa served as vice president of sales, leading Rackspace's commercial install base with small business and mid-market sales segment. With her deep expertise in strategic sales, service delivery and business management, Lisa is known for her ability to engage the C-suite, assess enterprise opportunities and build cross-organizational strategies that drive customer satisfaction and revenue profitability.
She says being named to CRN's Women of the Channel for the third year in a row "highlights the importance of diversity in the channel and in tech. Diversity of thought, experience and culture brings the best ideas forward to drive innovation, company growth and an overall better customer experience."
Check out Lisa McLin's CRN profile.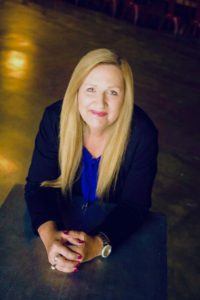 Judy Vansell has led Channel transformation efforts since 2017 as the channel operations director for North America, where she delivers Fanatical Experience, business support, a simple commission structure and earning potential through a joint go-to-market strategy to the Rackspace Partner community. Prior to this position, Judy led Channel Sales and Operations organizations for more than fifteen years.
"It is truly a team effort, and I thank everyone in the Channel that works every day to help our partners succeed," said Judy. "I'm honored to be recognized as one of the women transforming the Channel at Rackspace."
Check out Judy Vansell's CRN profile.
Vicki Patten joined Rackspace in 2017 to focus on growth of the Channel program and expand relationships in the Mountain region, including the support of Telarus on a global basis. Today, she helps Master Agents and Private Equity partners across the West Region. Vicki has been helping companies solve problems in IT and helping partners grow their business for the past three decades. After starting her career in hardware sales, Vicki pivoted to services when she joined Comdisco Disaster Recovery Services to grow and lead the software group. For the next 20+ years, she worked with customers and partners to sell professional services and managed services.
"Watching other successful women in tech has always been my inspiration, and to be able to grow the relationships with our valued partners in the Channel is my passion," she said. "I'm honored to be named a Woman of the Channel and to work with so many talented, hard-working and generous men and women across the Channel."
Check out Vicki Patten's CRN profile.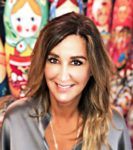 Dena Marean has been named by CRN to its Woman of the Channel for the past three years. Today, she's focused on driving growth through our alliance with Microsoft, a legacy that began in 2001 when Rackspace began supporting Windows in our managed hosting business.
As Azure Strategic Alliance Manager, Dena works closely with our Microsoft partner teams, field sellers and leadership, driving alignment and building new relationships to create and execute initiatives that drive joint success in this rapidly growing business unit within Rackspace.
"Working alongside other women in technology, I am always inspired to see other women lead with their strengths. It makes me feel very lucky and pushes me to work harder at listening and learning. It is an honor to be in the company of such an elite group of female executives in the Channel."
Check out Dena Marean's CRN profile.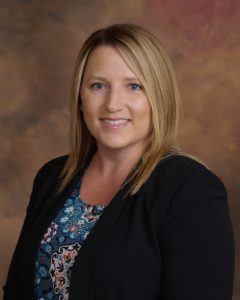 Lacey Rondon supports Rackspace partners in the Mountain Region with enablement, resource alignment, opportunity qualification and event planning. Prior to this role, Lacey served as an Enterprise Channel Field Executive, supporting our West Coast partners with enterprise opportunities. Prior to joining Rackspace in June 2018, Lacey spent 10 years in infrastructure and cloud, working side-by-side with our channel Partners.
"I'm honored to be surrounded by strong entrepreneurial women making a difference in the tech space," she said. "It inspires me to see the unique skill sets represented and encourages me to continue to grow and expand. It's an exciting time to a woman in tech and I'm happy to be a woman in tech at Rackspace."
Check out Lacey (formerly Gillis) Ronson's CRN profile.
---
Learn more about the Rackspace Partner Program.