Reliable, supported virtualization for enterprise applications
Get the benefits of the cloud—like flexible compute, easy scaling, and availability—combined with the reliability, easy management, and advanced features of enterprise-class VMware® virtualization technology.
About 70% of a typical IT budget in a non-virtualized data center goes towards just maintaining the existing infrastructure, with little left for innovation.
—VMware
Server Virtualization powered by VMware lets you:
Enjoy easy control

Create, customize, clone, and provision VMs easily to help to meet demand quickly and decrease time to market.

Prepare for the unexpected

Get your business-critical apps back online quickly after an incident, by adding our VM Replication and VM Recovery solutions to your Disaster Recovery (DR) plan.
Make the most of your compute resources

VM density lets you increase hypervisor utilization, so you get more out of your hardware.

Reduce costs

Consolidating servers lets you control costs by reducing the amount of hardware you use.
Rackspace knows virtualization
By working with us, you save time and enjoy a reliable infrastructure. With thousands of customers hosted across our nine global data centers, we offer one of the world's largest VMware virtualization environments, providing deep virtualization hosting knowledge backed by Fanatical Support®. Check out our Managed Virtualization PDF for more information.
Minimize overhead:
We manage and support your virtualized configuration, as well as the underlying hardware and network infrastructure, 24x7x365

VCP-certified architects are available to assist with the design, configuration, and deployment of your virtualized configuration

You can manage multi-data center virtual environments via a single, easy-to-use screen in the MyRackspace customer portal
Enjoy peace of mind:
Our data center engineers manage the underlying hardware and network infrastructure around the clock

We offer VM Recovery, a Managed Backup feature that helps you preserve your VMs by allowing you to backup and restore entire VMs from your hypervisor-based snapshots

We offer VMware vSphere™ 5.1 hypervisors, providing clustering support for high availability, cloning of virtual machines, snapshots, and vMotion for automated resource optimization and distribution of workloads
What customers are saying about Server Virtualization powered by VMware
Experience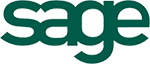 "Rackspace has the benefit of thousands of virtualized implementations like mine and not like mine… They have the benefit of all that experience to help me get where I'm going much quicker."
Grant Howe
VP of R&D, Sage Nonprofit Solutions
Security

"…We realized we needed a hosting provider that was an expert in security. Rackspace is that provider."
Todd Myers
President, Modern Retail
Experience reliable virtualization with Fanatical Support.