IIS 7.0 Install
Article ID: 354
Last updated on February 6, 2012
Authored by: Rackspace Support
---
This article will walk through installing IIS 7.0 on Windows Server 2008 manually through the Server Manager Interface. Other methods exist for installing IIS, but will not be addressed here.
Installing via Server Manager
Before you begin, please make sure that you are logged in with a user account that has the appropriate permissions (administrative) to install packages. Please note that by default, you do not have administrative privileges if you are logged on as a user other than the Administrator account, even if you added the account to the Local Administrators group on the server (this is a new security feature in Windows 2008, similar to User Account Control in Windows Vista).
To start Server Manager click Start - All Programs - Administrative Tools - Server Manager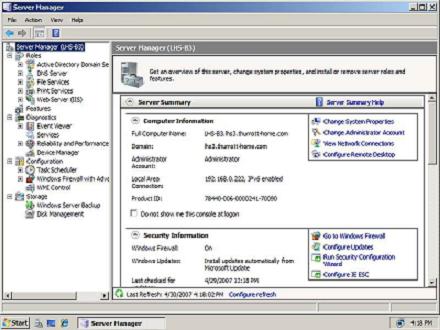 From Server Manager go to Server Roles, then click Add Roles. The Add Server Roles Wizard will begin.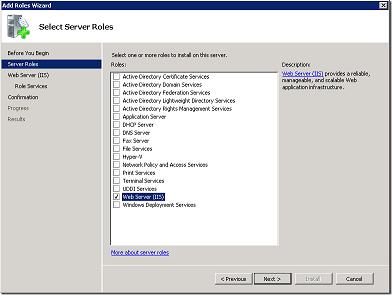 IIS 7.0 will install with the minimum level of requirements. If you need additional roles, such as ASP.NET, HTTP Logging, Digest Authentication etc. you will need to select those on the next screen.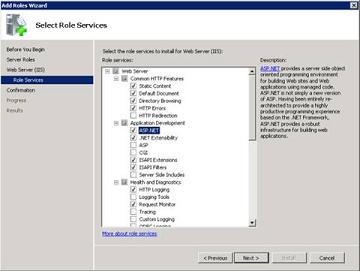 Once you have selected the roles you need to install, click Next. If prompted, you will need to install any required role services for the roles you have selected. The install will take several minutes to complete. Please review the installation results on screen to ensure everything has installed correctly.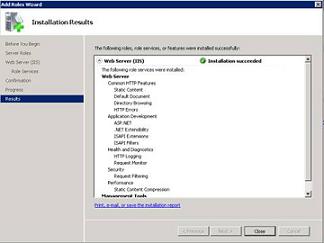 Confirm the IIS 7.0 Install
To confirm that IIS 7.0 has installed correctly, browse to http://localhost from your server. If successful, you will see the following screen: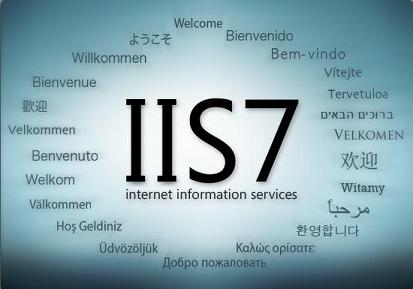 Congratulations, you have successfully installed IIS7.0!
© 2015 Rackspace US, Inc.
Except where otherwise noted, content on this site is licensed under a Creative Commons Attribution-NonCommercial-NoDerivs 3.0 Unported License
See license specifics and DISCLAIMER