Your business lives online.
Let Rackspace manage Adobe Experience Manager so you can focus on what matters.
Critical Application Services advanced service level agreement provides a 100% production platform uptime guarantee and a 2x service level credit for businesses that demand the highest level of performance and uptime for their Adobe Experience Manager environments.
By providing comprehensive infrastructure transaction level performance and application layer monitoring, plus offloading IT-intensive tasks such as setup and configuration, Rackspace enables organizations to maximize the effectiveness of their Adobe Experience Manager solution.
Custom installation & configuration of Adobe Experience Manager environments
Our Web Scale Engineers work with customers and leverage industry best practices to setup, configure and deploy production ready Adobe Experience Manager environments. This includes initial installation and configuration of Author, Publisher and Dispatcher services and web application servers. Rackspace provides a stable, consistent Adobe Experience Manager platform with a documented runbook to start every project off right.
Flexibility to deploy Adobe Experience Manager your way
Rackspace customers can deploy Adobe Experience Manager solutions in public, private or hybrid cloud configurations enabling digital marketers to focus on their campaigns and not the underlying infrastructure. Each customer implementation of Adobe Experience Manager is unique and Rackspace provides the deployment flexibility customers need for today's complex environments.
Delight your customers, while we optimize performance
Our team of Web Scale Engineers work around the clock maintaining your environment-it's much more cost-efficient than hiring, onboarding, and building your own team of tech gurus. As technology changes daily, we'll keep your systems up-to-date, while you focus on your business.
What customers are saying about
Rackspace Critical Application Services
Speed to market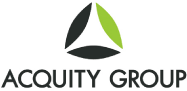 "Rackspace's support offer, specifically designed for [AEM], will expand the scope of support and deployment options we can offer our customers using the platform. It's a great offering for companies looking to implement and derive value on [AEM] very quickly."
Kevin Ellenwood, Acquity Group (2011 Adobe Partner of the Year)