Configuring SSMS to Connect to SQL Server on Windows
Article ID: 304
Last updated on September 1, 2015
Authored by: Rackspace Support
---
This Article will tell you how to configure your SQL Server Management Studio to connect with your SQL Server housed on your Windows Cloud Server.

1. Start SQL Server Management Studio by going to Start > All Programs > Microsoft SQL Server 2008 > SQL Server Management Studi
2. The is the Connect to Server box. You want the Server Type to be Database Engine. The Server name should be the IP address of your Windows Cloud Server. The Authentication should be either SQL Server Authentication (If this is your first time using this tool or you are not using a Domain) or Windows Authentication if you are using it. The Login and Password fields are self explanatory. Once these fields are populated click on connect.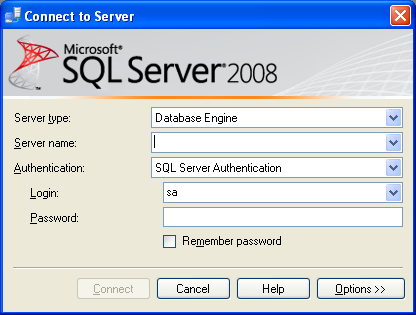 3. This will now bring up the SSMS Main window. You are now connected!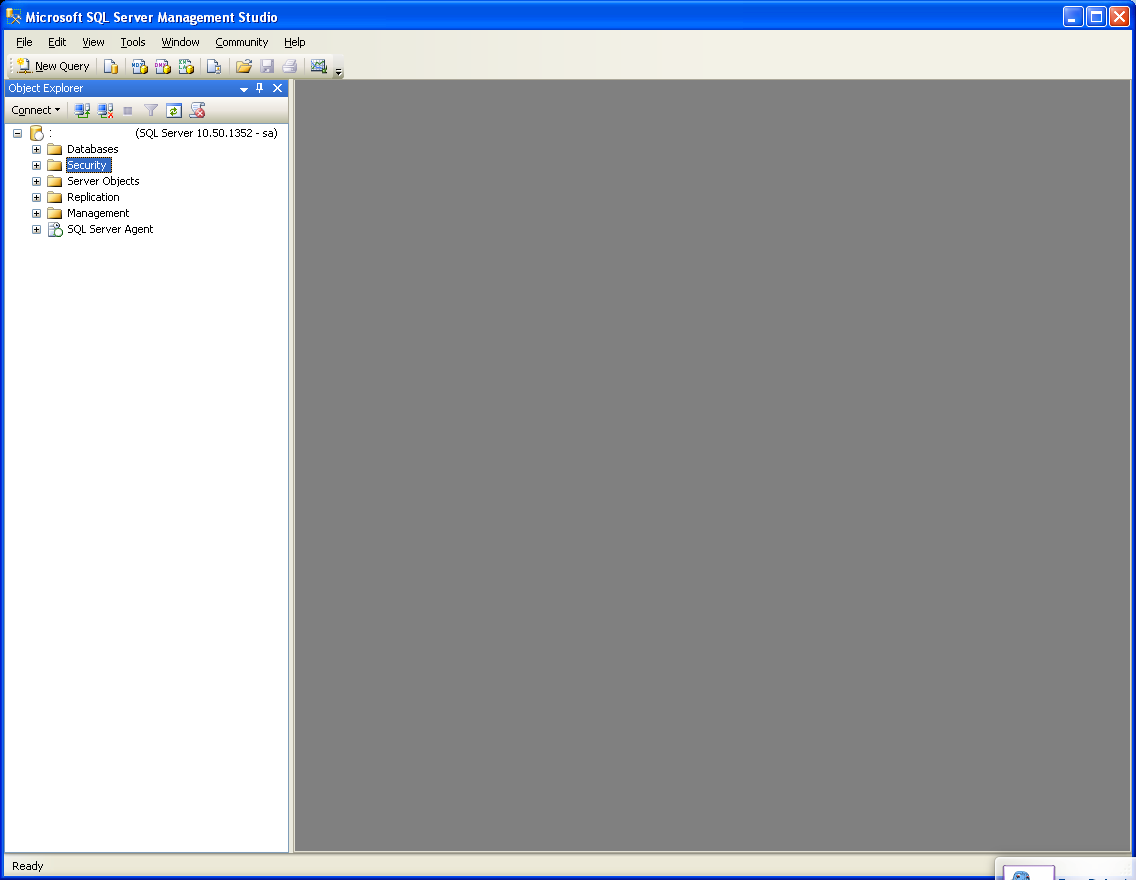 © 2015 Rackspace US, Inc.
Except where otherwise noted, content on this site is licensed under a Creative Commons Attribution-NonCommercial-NoDerivs 3.0 Unported License
See license specifics and DISCLAIMER