Ubuntu Intrepid - Webmin - Configuring Webmin for MySQL
Article ID: 496
Last updated on July 26, 2011
Authored by: Rackspace Support
---
If you followed the Ubuntu Intrepid - Webmin 1.470 article this should be one of the next logical steps in getting a fully webmin manageable LAMP stack. In this article we are going to install the MySQL server and all necessary components to manage it through webmin.
---
Installing the Service
Once you have webmin installed and can log into the control panel, you are half way through the install already. What you need to do at this point is install the MySQL server by clicking on Un-used Modules and then Selecting MySQL Server from the drop down menu. It will open up a screen that will prompt you to click here to install the module and server.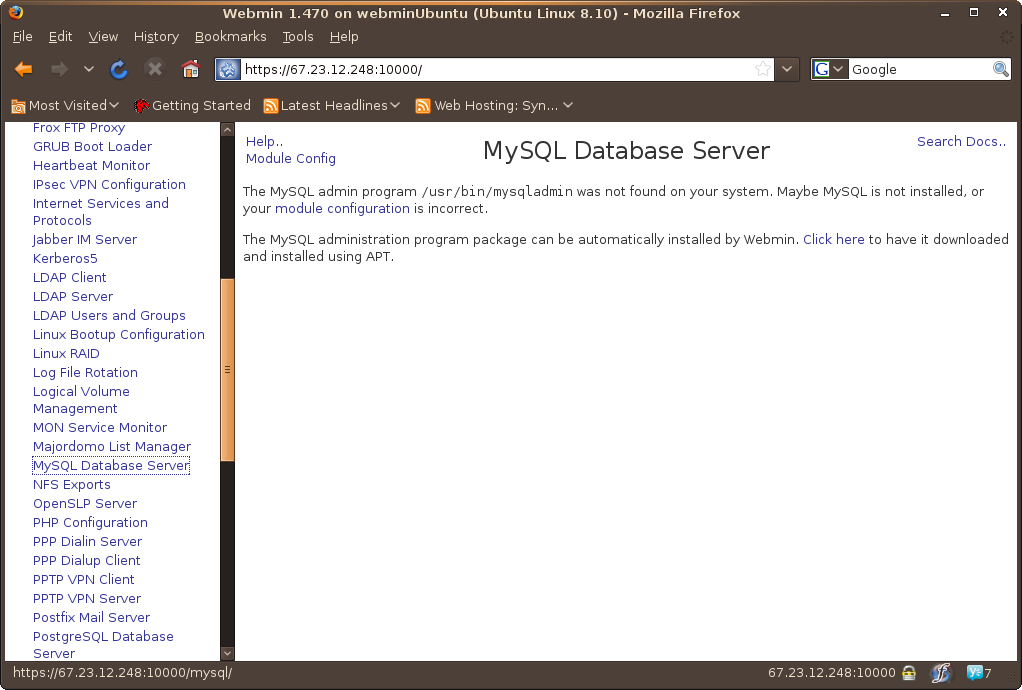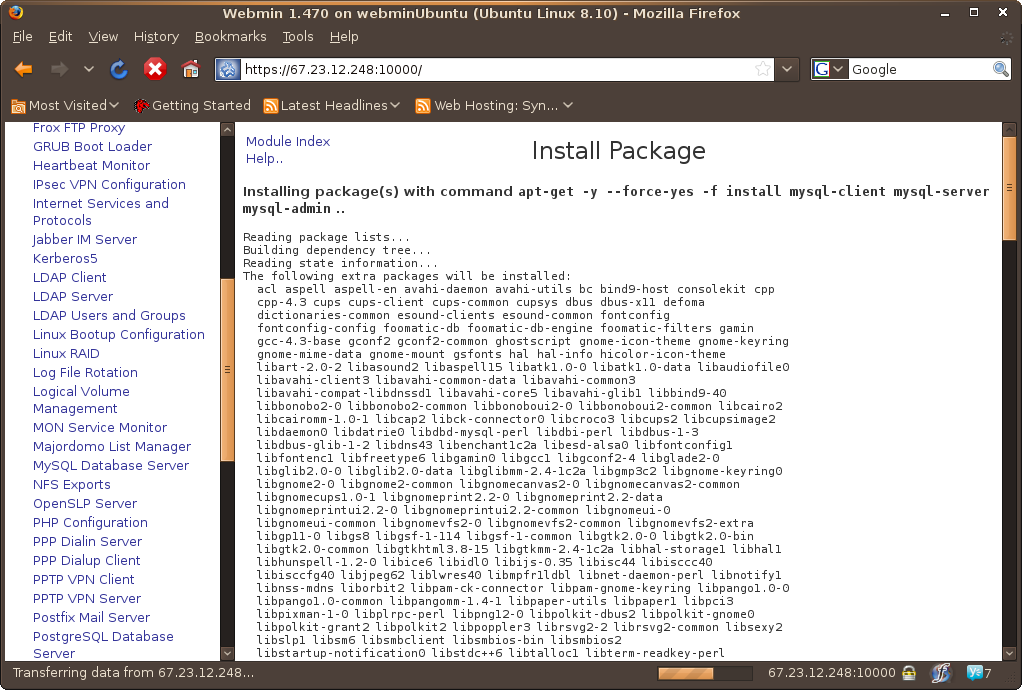 You're Set to Go
What, What?? Yes, the install is now complete, and if you click on the mysql tab on the left, it is setup and ready for you to start plugging away.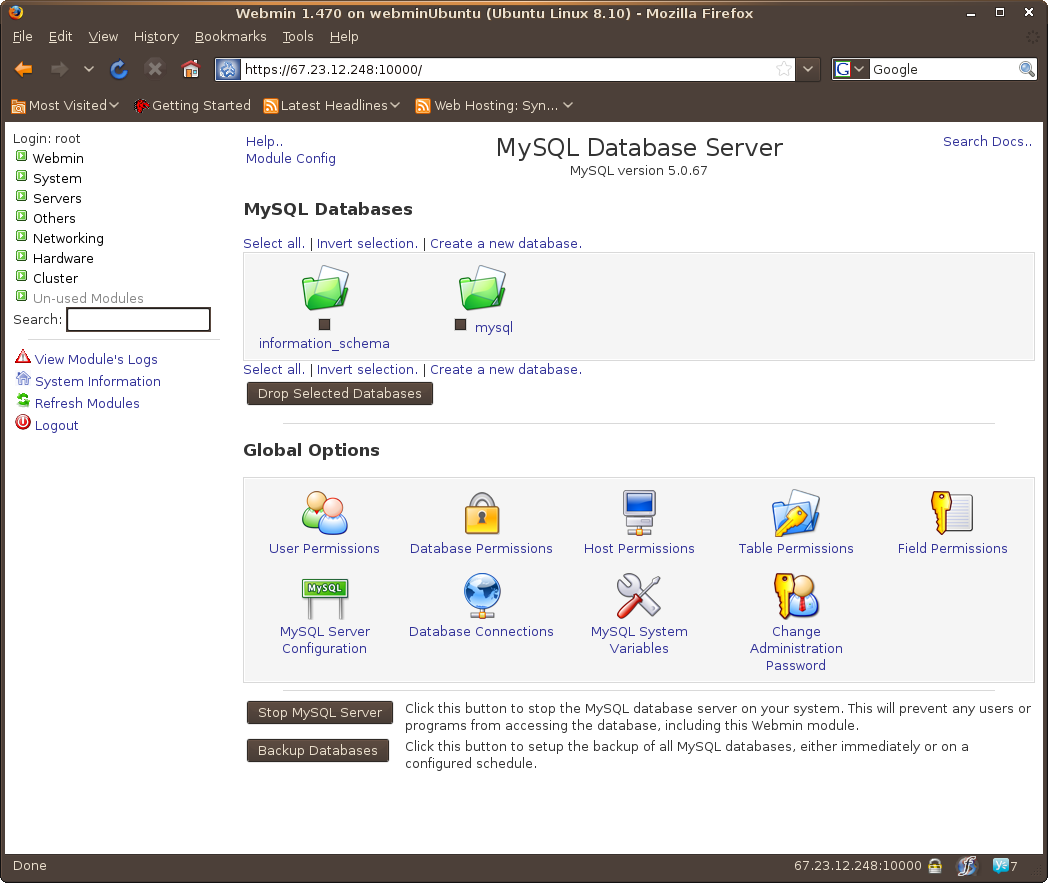 Brandon Woodward, RHCE 09:49, 26 March 2009 (CDT)
© 2015 Rackspace US, Inc.
Except where otherwise noted, content on this site is licensed under a Creative Commons Attribution-NonCommercial-NoDerivs 3.0 Unported License
See license specifics and DISCLAIMER