Setting up SSL in IIS 7.0
Article ID: 438
Last updated on June 11, 2014
Authored by: Rackspace Support
---
This article will walk you through setting up SSL in IIS 7.0 using the IIS Manager.
Requirements
In order to set up SSL on your server, you will need to first purchase a certificate from a SSL provider such as RapidSSL or Verisign. The Rackspace Cloud is not a certificate authority and does not resale SSL certificates so you will need to go to a third party solution and purchase a certificate using this CSR. You will also need to have an IP address for this SSL cert and a unique IP address for each SSL that you want to host. Certificate authorities and browsers require that all SSL certs be on their own IP address.
Installing via IIS Manager
Open up IIS Manager by clicking on Start - Administrative Tools - Internet Information Services (IIS) Manager
Click on your server in the Connections pane and open Server Certificates
Click Create a Self-Signed Certificate... from the Actions pane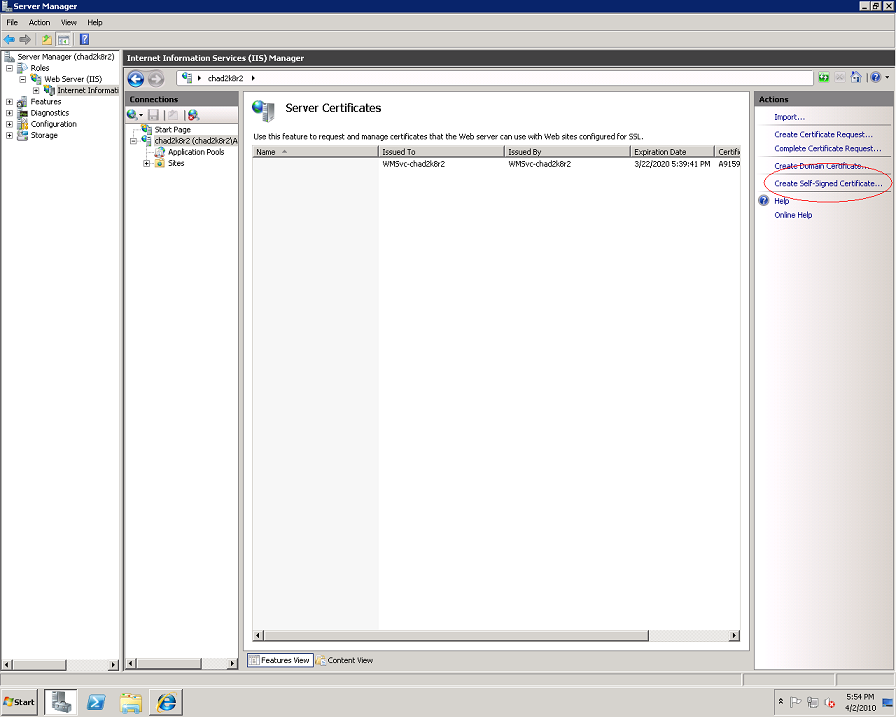 Specify a Friendly Name for your cert and click OK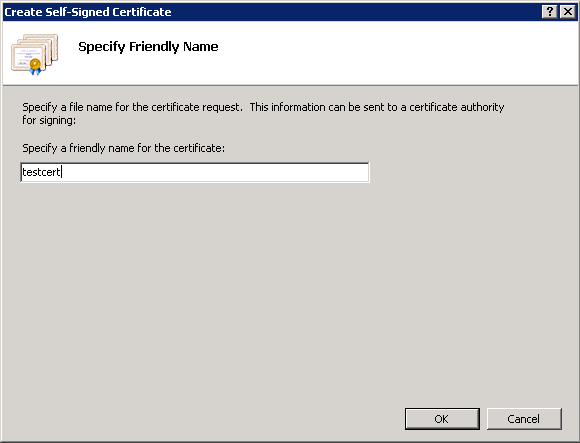 Now select your site in the Connections pane and click Bindings in the Action pane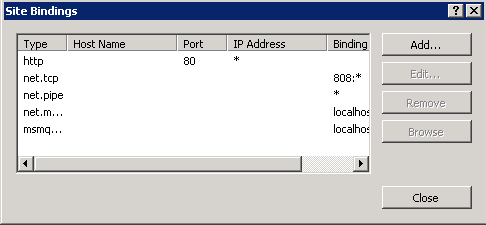 Click Add and select the following:
Type - HTTPS
IP Address - Select the IP address of the SSL site here. Remember, each site should have it's own separate IP address
Port - 443
SSL Certificate - Select the SSL certificate you created above
To verify that your new SSL binding works, select your website from the Connections pane (if not already selected) and click Browse [IP] (https) from the Actions pane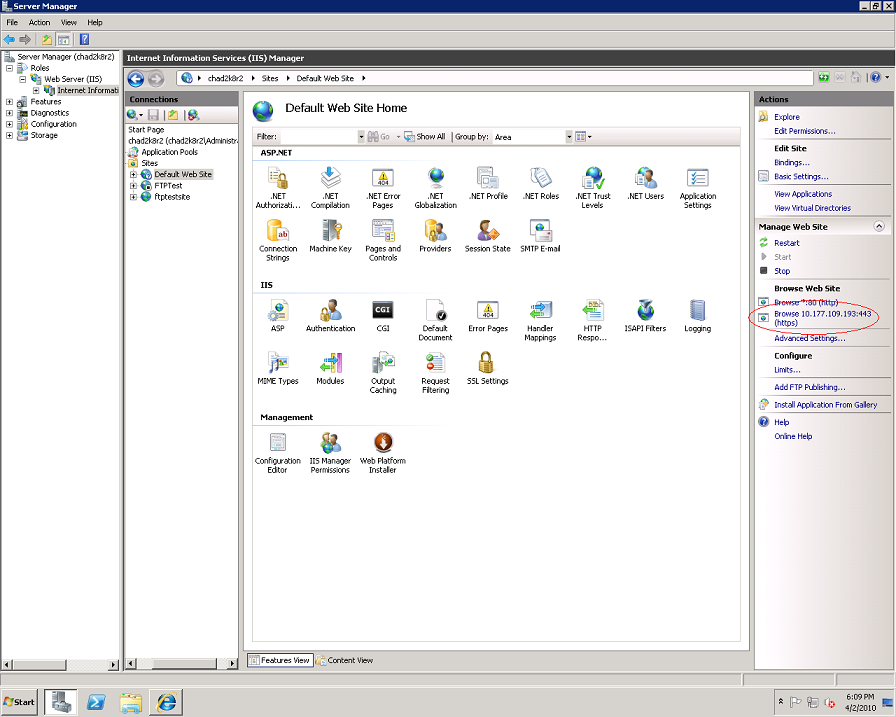 You should get a certificate error, and can either select to close the page or continue to the website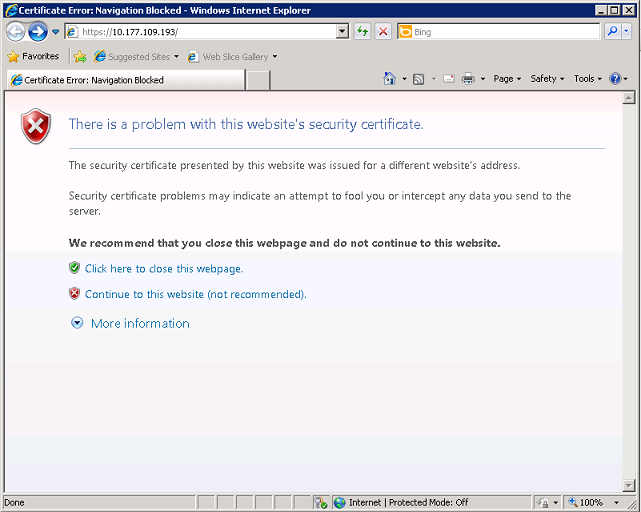 To change your site's SSL settings, select your website from the Connections pane (if not already selected) and open SSL Settings. Here you can choose to Require SSL as well as how to handle client certificates.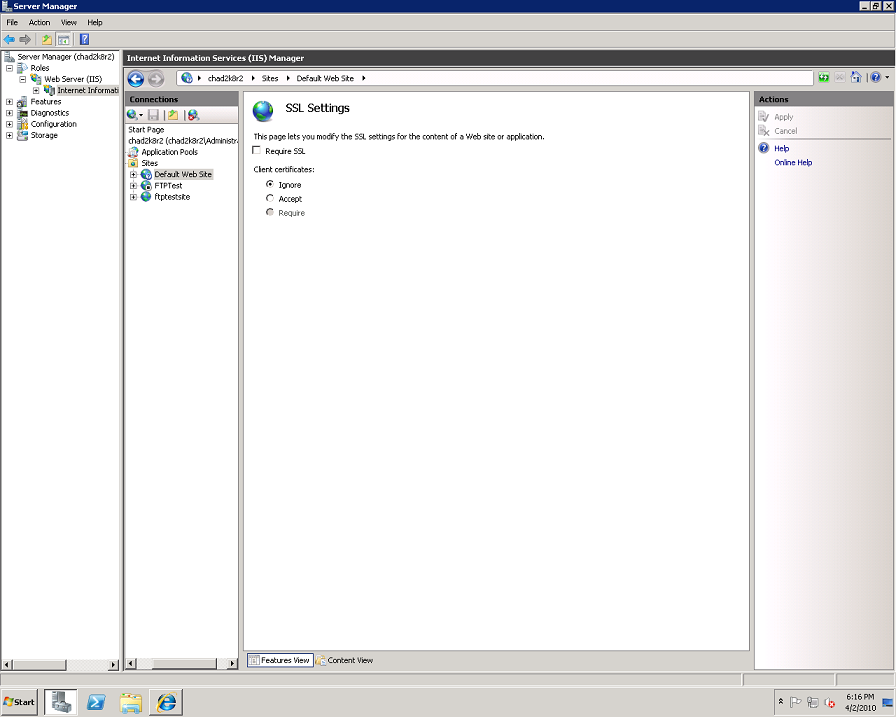 Congratulations, you have successfully set up SSL
© 2015 Rackspace US, Inc.
Except where otherwise noted, content on this site is licensed under a Creative Commons Attribution-NonCommercial-NoDerivs 3.0 Unported License
See license specifics and DISCLAIMER