Installing FTP in IIS on Windows Server
Article ID: 357
Last updated on September 29, 2015
Authored by: Rackspace Support
---
This article will address how to install and set up FTP services in both IIS 6.0 (Windows Server 2003) and 7.0 (Server 2008) and walk through creating an FTP site
Internet Information Services
FTP services in Windows do require IIS to be installed on the host machine before FTP can be installed and configured. If you haven't already done so, please see the following articles:
Installing FTP on IIS 7.0
Please note that on Windows Server 2008 SP1 and SP2, you will need to download and install FTP 7.5 before you can continue with these steps. You can find more information and download links here:
http://technet.microsoft.com/en-us/library/dd722761%28WS.10%29.aspx
Click Start - Administrative Tools - Server Manager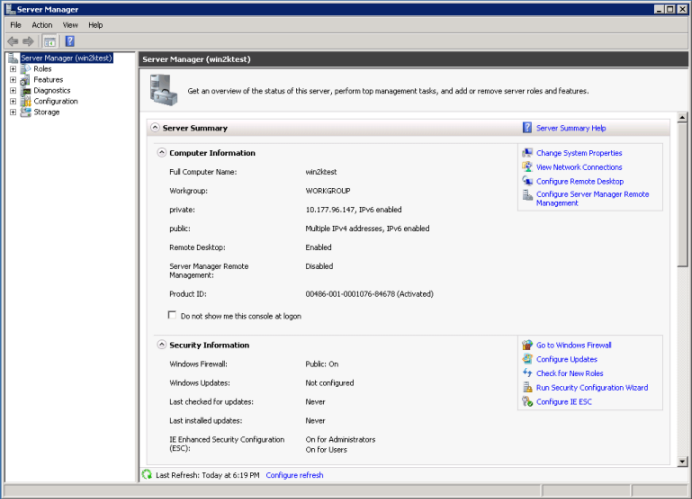 Expand Roles - Right click Web Server (IIS) - Add Role Services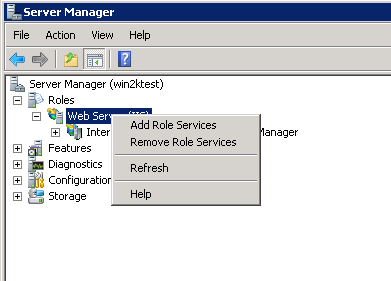 Under Role Services, click FTP Publishing Service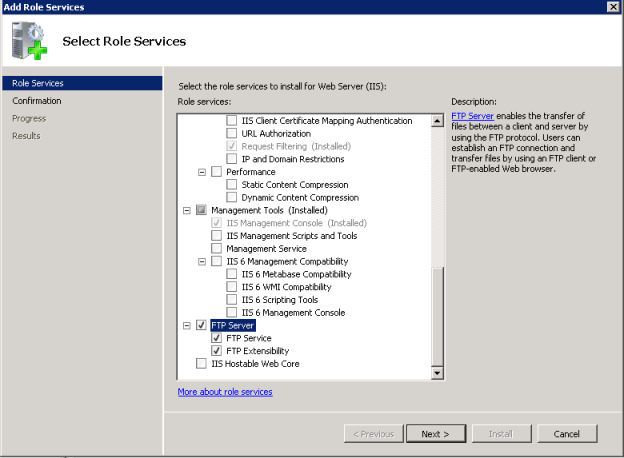 Once the install is complete, you will want to make sure that the FTP Services are running:
Start - Administrative Tools - Server Manager
From the Roles Summary section click Web Server (IIS)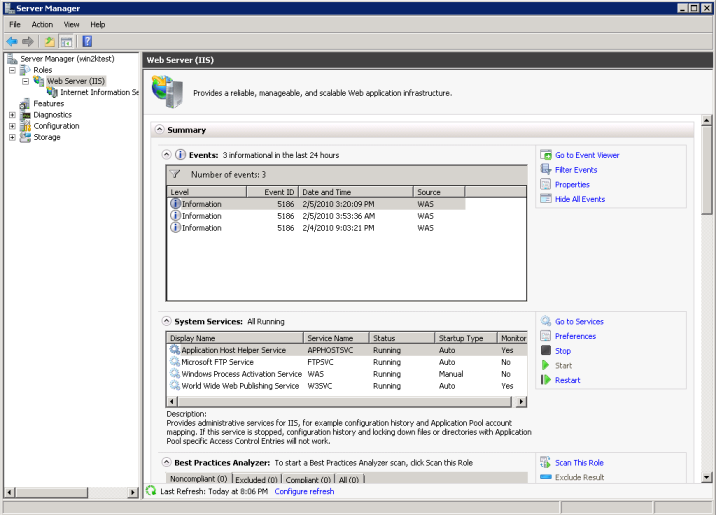 Under System Services, click Microsoft FTP Service and click Start

Installing FTP Services on IIS 6.0
FTP service is not installed by default on either IIS 6.0 or 7.0. As such, we must install the service before we can configure it. To install, do the following:
Click Start - Control Panel - Add/Remove Programs - Add/Remove Windows Components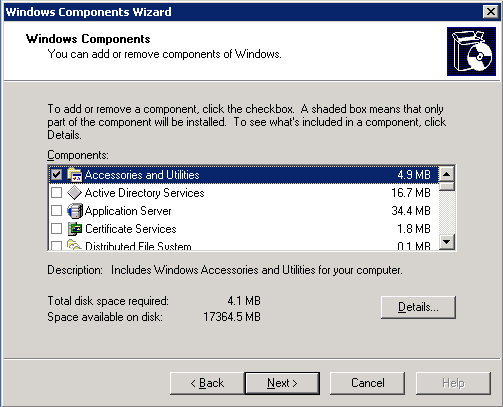 Click Application Server - Details...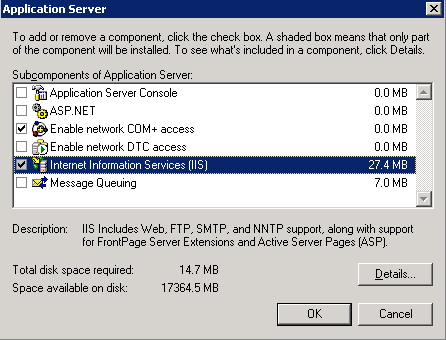 Internet Information Services (IIS) - Details... - Check File Transfer Protocol (FTP) - OK - OK - Next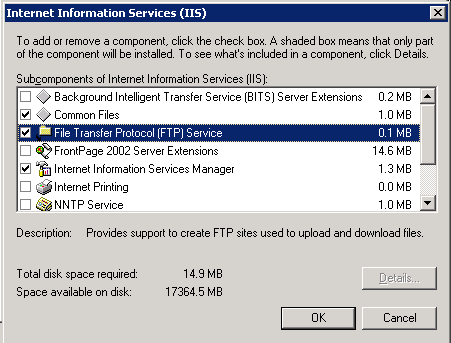 If prompted for installation media, browse to C:\Factory\i386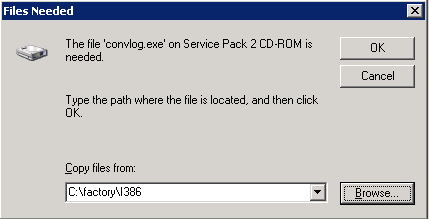 When the installation is complete, click Finish
Congratulations, you have successfully installed FTP on your Windows Cloud Server.
© 2015 Rackspace US, Inc.
Except where otherwise noted, content on this site is licensed under a Creative Commons Attribution-NonCommercial-NoDerivs 3.0 Unported License
See license specifics and DISCLAIMER