Changing the Windows Firewall Settings (Windows 2008)
Article ID: 294
Last updated on June 23, 2011
Authored by: Rackspace Support
---
Windows Server 2008
If this is the first time you are accessing the server you will be greeted with this screen.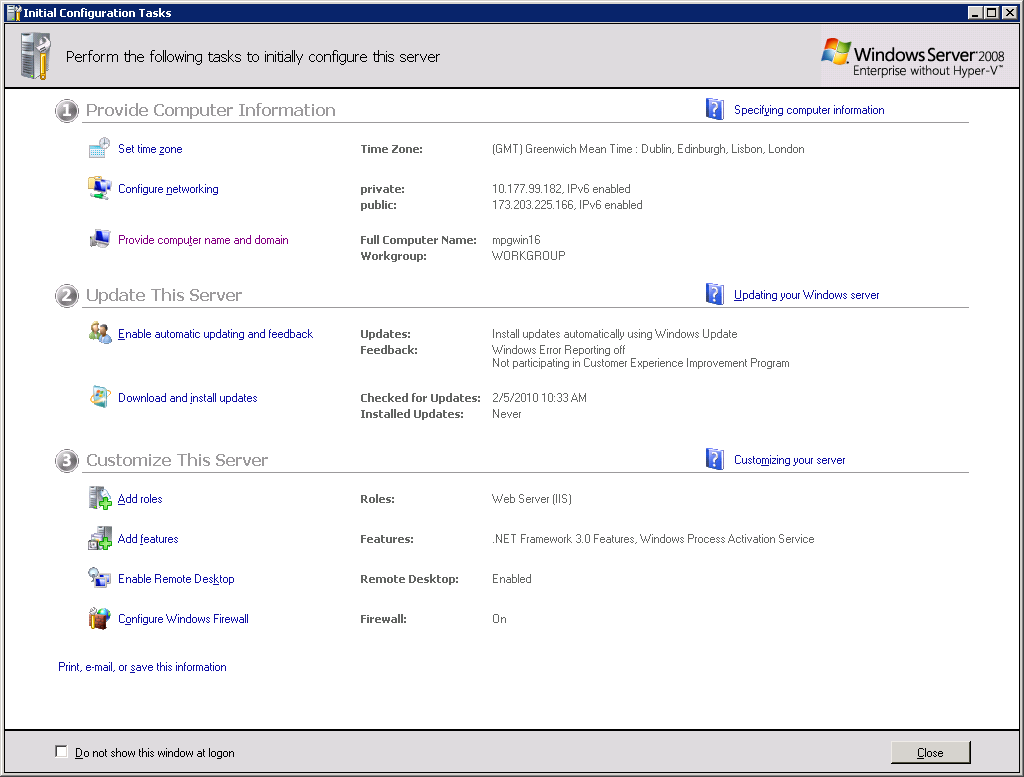 If not you will need to access the Windows Firewall Settings by going into Start > Control Panel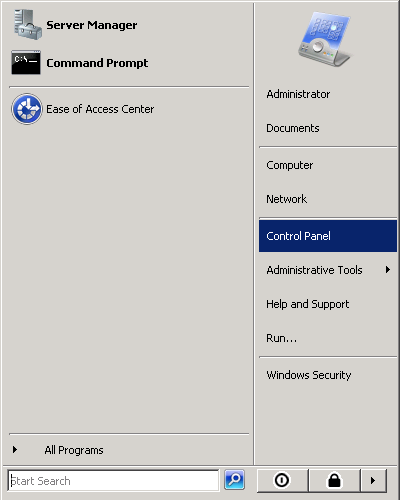 And then double clicking on Windows Firewall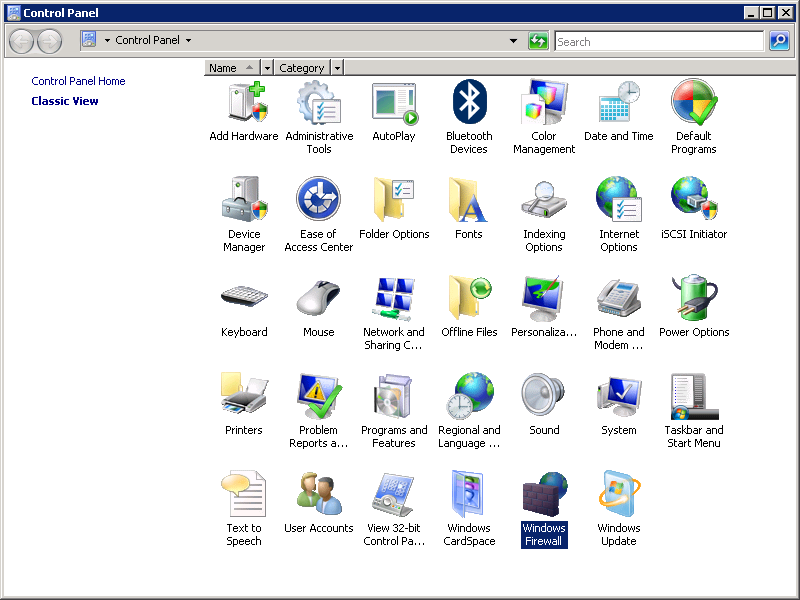 In either case the next screen you see will be the Windows Firewall Settings dialog box below. Here you can turn the firewall on and off as well as block all incoming connections.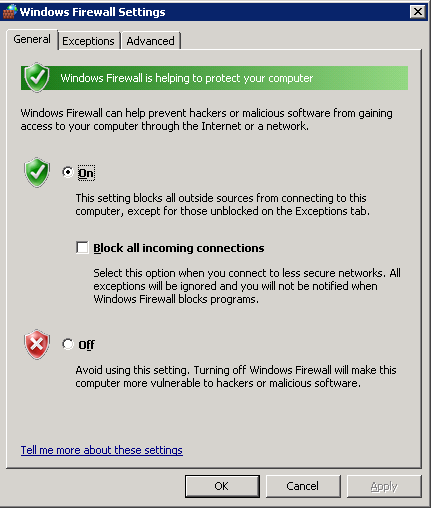 To set up exceptions for various programs or ports click on the Exceptions tab (Microsoft has already set some up for you) in the case below we have enabled the setting for World Wide Web Services (HTTP). This will enable us to use the server as a Web Server and host a website.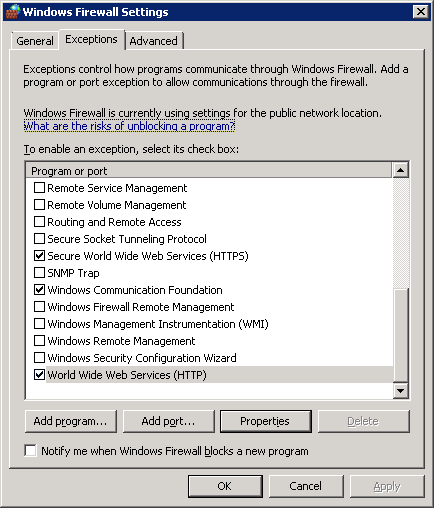 © 2015 Rackspace US, Inc.
Except where otherwise noted, content on this site is licensed under a Creative Commons Attribution-NonCommercial-NoDerivs 3.0 Unported License
See license specifics and DISCLAIMER