Referral Program
We want to help you take advantage of the Rackspace brand in the global marketplace to uncover new opportunities. So we created this program to make it easy to refer our dedicated bare metal, Rackspace Private Cloud (RPC), public cloud, and email hosting to your customers and prospects. The program's simple: you get rewarded for referring leads.
What you get
In the Rackspace Referral Program, you get:
Plus, our sales and support teams are here to help you learn, grow, troubleshoot, and enhance both your business and ours.
We're here to help
Your relationship with Rackspace isn't a one-way street - we'll work together. That's why we've made the referral program as easy and transparent as possible. In the referral portal, you can see the status of all of your leads and compensation, and you can contact us for help. Unlike programs with lengthy, complicated contracts, this program requires no fees or commitments. It's just companies working together to build a strong offering in the marketplace.
How it works
With the Rackspace Referral Program, we pay you in one simple single payment, reflecting the average monthly recurring revenue of the lead you passed us. It's hassle-free and totally transparent.
Product
Minimum spend
Term (months)
Commission payout
Dedicated Servers and/or Rackspace Private Cloud*
No minimum
12
1x
Average Monthly Recurring Revenue (MRR) of the first 3 full months' paid invoice
24
1.5x
36
2x
Cloud and/or Email
$50
None
1x
* Rackspace Private Cloud Service Orders for recurring monthly support services during a specified minimum term only.
Fanatical Support® for your customers—and you
Our dedication to our customers is legendary. As part of the referral program, we will extend Fanatical Support to you and your customers. It's what differentiates us from other companies in our field, and we encourage you to use it as a selling point in your conversations. Whether you need help warming up a lead or strategizing how to pitch combined services, we can help.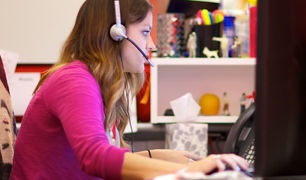 Start getting rewarded for referring customers to Rackspace.