We see that you are viewing the US version of our website from another country. If you would like to view a local version of our website, please click the link below...


We always like to keep our ears, schedules and doors open to our customers, partners and potential customers. Emails and phone calls are all well and good for day-to-day business. But nothing builds tighter working relationships and stronger hosting solutions than making the time to sit down and work face to face. Our Customer Experience Center makes it a snap for you to come visit us at your convenience in our hometown of San Antonio, Texas.
We want to meet you. And we want you to meet us. Having visitors keeps us in touch with what really matters-the needs of the people we work with. It also gives you the chance to experience first—hand our technical expertise, our empowered people, our can-do culture and, most of all, around-the-clock Fanatical Support®.
Whenever you choose to visit us, our Customer Experience Center and team are ready to make your Rackspace visit unique.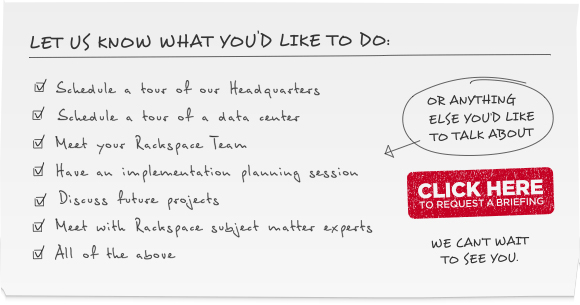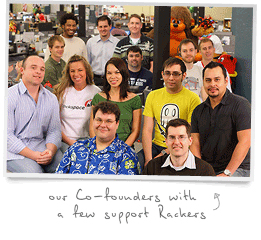 ©2014 Rackspace, US Inc.
| | | | | |