Rackspace Advisory Services
Our Advisory Services provide the detailed insight needed to help you make the right decisions for your business. The Rackspace specialists you find speaking at industry-leading events, publishing whitepapers, and hosting webinars are the same specialists who will advise you on how to create your optimized hybrid solution.
We offer a complete portfolio of Advisory Services to help you move to the cloud:
IT Evolution Workshop
This workshop is designed to align key enterprise stakeholders to a common strategic vision. Our Senior IT Strategists collaborate with your leaders to help craft an actionable plan that sets the strategy for your optimized hybrid cloud solution. Though we tailor each workshop to the needs and goals of each client, a typical workshop includes:
Examination of your current environment
Definition of your development and IT operations goals
In-depth whiteboard architecture session of "as-is" and "to-be" states
Identification of immediate next steps and development of a future roadmap
Education on the latest technologies and trends in the industry
Open communication of Rackspace's vision, strategy and best practices
When you complete your IT Evolution Workshop, you'll receive recommendations for best-fit solutions across dedicated, virtualized, private cloud, and public cloud platforms.
Acquity Group relies on Rackspace Advisory Services to help it maintain an industry-leading technology strategy.
TCO Analysis Workshop
The choice to move applications to a hosted or cloud model, transform investments from CAPEX to OPEX, or adopt a service provider model requires thorough financial justification. Working with a third-party firm to complete this level of financial analysis can be very expensive and can consume significant time and resources.
The Rackspace TCO Analysis Workshop enables organizations to make sound decisions about their future IT strategy. We help determine the direct and indirect costs of moving workloads to a hosted or cloud model compared to buying and operating infrastructure equipment in-house, including considerations to understand the financial implications of capital investment (CAPEX) versus a hosted solution (OPEX).
We offer this workshop as a complimentary service to organizations with increasingly complex workloads and transformation needs that need to quantify the financial implications of a hosted or cloud model. By the end of a TCO Analysis Workshop, customers will understand the impact a Service Provider Model will have on their future success and will receive a 12- to 15-page detailed summary of findings and an executive summary presentation.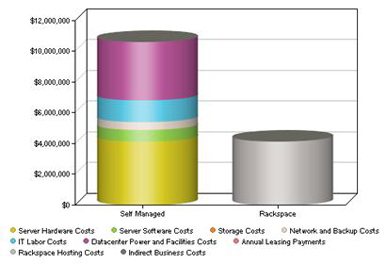 Application Profiling Workshop
Before moving applications to the cloud, we must understand our application portfolio, know each application's place in its lifecycle, and streamline applications to make cloud integration efficient and seamless.
Often, merger and acquisition activities lead to mismatched technologies, application sprawl, and high administration overhead, while data center capacity constraints create the need for periodic application rationalization in order to optimize resources. There are many reasons why a thorough application portfolio analysis is essential for success, but the simplest, most straight-forward reason is to eliminate applications from consideration for cloud or to find applications that are easy "quick wins" to accelerate your cloud adoption strategy.
In the Rackspace Application Profiling Workshop we guide you through a review of your application portfolio and offer a high-level roadmap for cloud adoption. Working alongside your application specialists, our Senior IT Consultants gather the strategic inputs needed to determine which applications are suitable for transition to cloud-and when. The workshop begins with collaborative planning where we define the scope of the application portfolio, identify key stakeholders within your organization, and schedule workshops. After the planning phase, our Senior IT Consultants visit your site for a 1-3 day interactive workshop where they apply their extensive experience, industry best practices, and a proprietary profiling tool to categorize and score applications. Upon completion of your Application Profiling Workshop, we will compile our results and share our formal recommendations. You will have a complete understanding of:
Applications that can move to the cloud today
Levels of complexity and risk involved in re-engineering applications to run in the cloud
The best platform for your application: public cloud, private cloud, virtualization, or bare-metal infrastructure
This workshop not only provides the detailed insight necessary to make decisions for proper cloud adoption, but also identifies potential areas for cost reduction through consolidation, modernization, and application retirement. There is no charge for this service, so let us help you get your house in order today!
Cloud Readiness Assessment
After you have crafted your strategic vision for cloud adoption and rationalized your application portfolio, it's time to tackle the tough ones-your complex legacy applications. The Cloud Readiness Assessment is a six- to eight-week engagement in which our Senior IT Consultants conduct an in-depth analysis of your legacy application portfolio.
During the first week, our specialists visit your site and conduct facilitated workshops, interview stakeholders, and configure passive monitoring software for tools-based discovery. Over the next four weeks, we collect data that feeds our multi-dimensional analysis and allows us to score your applications for cloud suitability.
Our Senior IT Consultants compile this multi-faceted analysis into a comprehensive report that offers actionable steps to minimize the risk of application migrations. The Cloud Readiness Assessment provides the data you need to make informed decisions for the future strategy of your complex legacy applications.
Rackspace Advisory Services helps Pearl.com harness the power of the hybrid cloud
Pilots, proof-of-concept environments, and final architecture design
Finding the right fit for your application is imperative. Our Solution Engineers and Cloud Architects design hundreds of complex solutions each month. Their experience translates into best practices in hybrid cloud architectures. Often, we build pilot and proof-of-concept (POC) environments for more complex workloads, to ensure optimal performance.
Once we have collectively agreed on the most effective and efficient solution, our specialists will build a final architecture that will scale as your business grows.
What our customers say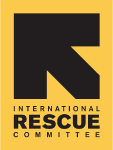 "A lot of vendors come in and talk a good game, then don't deliver it. In this case, Rackspace talked a good game and delivered it."
David Goodman
CTO, International Rescue Committee
Watch the video
Build your plan for moving to the cloud.